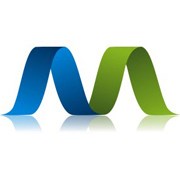 Aventura, FL (PRWEB) February 10, 2013
Mediation.com has been busy upgrading their software and servers to handle some additional features that will be afforded to their listing clients. The Mediation Attorneys, and Mediators, will not only be able to use the standard listing services, they will now have the option to: add a link to their MP3 Soundtracks, add links to their Videos, and add links to their special Blogs which can all appear on their listing page. Mediation.com is one of the Internet's largest web portal of Mediators throughout the entire United States.
Mediation.com explains that essence of mediation entails a form of settlement conducted and assisted by an impartial party trained in the art of settling disputes. Unlike arbitration, and other forms of dispute resolution, mediation allows the parties to arrive at their own settlement. The mediator makes no findings.
People about to proceed with formal litigation are often referred to mediation. Mediation.com is the place where people can go to find a Certified Mediation Attorney or Mediator who is specializes in the area of practice relevant to their dispute. Mediation.com maintains one of the largest databases on the net, and has it broken down by geographic location and areas of expertise.
Mediation can be helpful in nearly any situation, from private family matters to huge corporate disputes. Going to court is expensive, time consuming and adds stress to the lives of the parties involved. The mediator acts as a third party, with the aim of improving communication between the disagreeing parties in order to find an amiable agreement.
Media Contact:
Mediation.com
Attn: Press
18851 NE 29th Avenue, Ste 790
Aventura, Florida 33180
954.695.4451