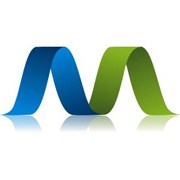 Aventura, FL (PRWEB) February 27, 2013
Mediation.com is very pleased to announce that it has reached the 1,000 Showcase-Listing Milestone. No doubt that this milestone of upgraded mediation-attorneys and mediators listings solidifies Mediation.com's grasp as one of the largest web portals of its kind. Mediation.com is a premier online destination for consumers seeking mediation services, and offers several types of member-listings.
The company reports that those mediation professionals that are affiliated with Mediation.com see a significant increase in activity to their listings. The Showcase Listing is for the individuals that would like to stand-out in the crowd. With the Showcase Listing comes a full profile page, link to personal web site, direct email capability, personal audio and video postings on their listings. The listing appears above all other types of listings in each city and state selected. In addition, the Showcase Listing includes 8 areas of practice, and will always appear within the top 10 results for a city name/practice match.
Mediation is an alternative form of dispute settlement. Mediation is conducted and assisted by an impartial mediator certified and trained in the art and practice of mediating disputes. Impartiality is critical to the process, as each party has the right to have an impartial mediator. If the mediator cannot maintain neutrality, they must withdraw from the case. This is an ethical consideration that has been incorporated into Ethical Standards around the country.
What is unique about this form of dispute resolution, is that the parties are allowed to reach their own settlement, as the mediator makes no findings. Mediation.com feels that mediation can be appropriate in almost any situation, from private-family matters to huge corporate-disputes. Taking a case to court is costly, time-intensive and adds anxiety to the lives of all of the parties. The mediator simply takes the position of a third party, with the goal of bettering communication between the disagreeing parties, in order to find an agreeable solution.
Mediation.com maintains one of the largest databases of mediation-attorneys and mediators, and is broken down by areas of expertise, and geographic-location. People are often referred to mediation before they can proceed with formal litigation. This is because it saves valuable court-time in the already jammed legal system.
STAY OUT OF COURT!
Complete information is available on the website: Mediation.com.
Mediation.com
Attn: Press
18851 NE 29th Avenue, Ste 790
Aventura, Florida 33180
954.695.4451