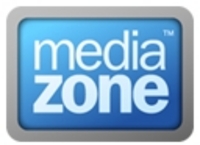 San Carlos, CA (PRWEB) August 1, 2008
MediaZone Rugby, the exclusive Webcast provider of Tri Nations and Bledisloe Cup, Currie Cup and Air New Zealand Cup rugby in 205 countries, is presenting a blockbuster line-up this weekend.
In the Tri Nations matchup of defending champion New Zealand and Australia, the All Blacks will be bolstered by the return of captain Richie McCaw. Kiwi coach Graham Henry is under extreme pressure after the legendary All Blacks dropped consecutive matches for the first time since 2004.
Australia is pursuing its first win on New Zealand soil since 2001 and will be aided by heralded new coach Robbie Deans, a former All Black who has the Wallabies unbeaten in 2008. Wallaby standout Stirling Mortlock is back to captain the visiting side and earn his 68th cap.
Also in the land of the Long White Cloud, the Air New Zealand Cup features 14 elite teams in a round-robin format. This Sunday, MediaZone Rugby concludes opening round coverage of the ANZC at 10:35pm ET with Counties Manukau v. Auckland live from Eden Park, capping the much-awaited seven-game slate.
After losing 15 players -- including nine All Blacks -- Auckland's lineup is distinctly different than the one that lifted the Cup but the champs are tabbed by many to repeat. Counties Manukau is looking to right itself after a dismal campaign and will be boosted by New Zealand Sevens captain DJ Forbes.
The history of South Africa's Currie Cup dates back to 1899, making it one of the oldest rugby competitions in the world. Leading the trifecta of domestic offerings, MediaZone Rugby is presenting the Golden Lions v. Western Province, two teams locked in a tight standings battle, live from Johannesburg, South Africa.
The third-place Golden Lions missed out on a chance to occupy first place with a narrow loss last week but are contenders behind coach Eugene Eloff's leadership. Western Province last lifted the trophy in 2001 and with the momentum from a 40-point victory a week ago, coach Allister Coetzee's squad has title aspirations once again.
To watch Tri-Nations Cup Rugby LIVE, visit http://www.mediazone.com/channel/rugby/jsp/2006/trinationsgame.jsp?&weekNum=5&id=7634
To watch New Zealand Cup Rugby LIVE, visit http://www.mediazone.com/channel/rugby/jsp/2006/nzcupgame.jsp?&weekNum=1&id=8380
To watch Currie Cup Rugby LIVE, visit http://www.mediazone.com/channel/rugby/jsp/2006/curriegame.jsp?&weekNum=7&id=8190
ABOUT MEDIAZONE RUGBY
MediaZone Rugby delivers live and on demand coverage of more than 275 matches a year including the Super 14, Tri Nations, June Tours, Currie Cup, Air New Zealand Cup, Celtic Tests, and Heineken Cup. MediaZone is also the Official Broadband Subscription Services Provider for 2007 IRB Rugby World Cup and has partnered with FOX Sports in Australia to power their 2008 broadband rugby programming.
ABOUT MEDIAZONE.COM
MediaZone.com, Inc. creates and operates a set of leading targeted social media destinations centered on passionate audience interests that incorporate a rich set of video, audio, text, community and interactive user controls. The MediaZone customer experience is a one-stop destination with broadband content targeted around the subject matter of sports, entertainment, and international programming. MediaZone offers a combination of advertising-supported media, subscription, on-demand, and pay-per-view programming to a substantial and fast-growing customer base. MediaZone has a proven expertise in hosting complex and highly trafficked live online sporting events, including: Wimbledon, the Rugby World Cup, and FIBA, to name but a few. The company is headquartered in the San Francisco Bay Area with offices in China and the UK. MediaZone is a division of MIH Ltd., a wholly-owned subsidiary of Naspers.
###