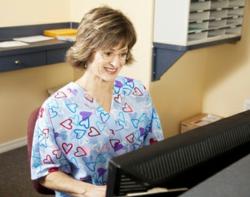 A certified medical biller must have the highest ethical standards as they'll be working with private and confidential client information protected by HIPAA standards.
Denville, NJ (PRWEB) June 02, 2013
"Billers and coders work together closely to ensure reimbursement claims are accurate," said Chhoda, "but it's the biller's responsibility to ensure claims are submitted, reimbursements collected and patients remain informed of any balances they owe."
The 21st century billing specialist should be familiar with EMR software and its operation. Implementation of EMR technology is federally mandated by Oct. 2014 and Chhoda noted that anyone pursuing a career in medical billing must be proficient with the software and is one of the primary qualifications to seek in a billing specialist.
Each insurance company has requirements particular to that organization and they can change with little notice. Billers should continually be aware of changes to ICD, HCPCS and CPT codes. Despite a biller's best efforts, an occasional denial or rejection is inevitable and billers should have the skills to quickly and efficiently address any claim problem that arises.
The actions and accuracy of a medical insurance biller affects a clinic's cash flow and indiscretion can land a practice in litigation. A certified medical biller must have the highest ethical standards as they'll be working with private and confidential client information protected by HIPAA standards.
Chhoda said practitioners should expect the following from their medical insurance biller.

Maintain a day sheet and add each patient's information;
Enter CPT and ICD codes;
Submit clean claims electronically or manually according to payer requirements, and print and mail claims to those that don't support EMR technology;
Review patient accounts for clients who are late on their payment;
Post payments to client accounts and bill them for unpaid balances or close the account as needed;
Check on past due claims for follow up;
Follow up as necessary.
Certified medical billers are responsible for ensuring that reimbursement claims are filed cleanly, patient balances are collected and that funds flow into the practice's account. It's a specialized field and those with EMR experience are in high demand. Chhoda's information provides clinicians with new insights and a checklist of the abilities they should seek in their certified insurance biller.
Chhoda's office can be reached by phone at 201-535-4475. For more information, visit the website at http://www.emrnews.com.
ABOUT NITIN CHHODA
Nitin Chhoda PT, DPT is a licensed physical therapist, a certified strength and conditioning specialist and an entrepreneur. He is the author of "Physical Therapy Marketing For The New Economy" and "Marketing for Physical Therapy Clinics" and is a prolific speaker, writer and creator of products and systems to streamline medical billing and coding, electronic medical records, health care practice management and marketing to increase referrals. He has been featured in numerous industry magazines, major radio and broadcast media, and is the founder of Referral Ignition training systems and the annual Private Practice Summit. Chhoda speaks extensively throughout the U.S., Canada and Asia. He is also the creator of the Therapy Newsletter and Clinical Contact, both web-based services to help private practices improve communication with patients, delivery better quality of care and boost patient retention.