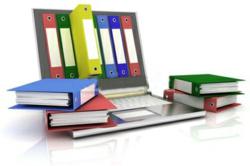 Medicare is the most predictable payer with which to work, and the program makes every effort to provide clinicians with the information they need to participate.
Denville, NJ (PRWEB) July 07, 2013
"Electronic medical record (EMR) software is essential when working with Medicare," said Chhoda. "Medicare prefers digital transmission of claims, a primary feature of EMRs, and they pay through electronic fund transfer."
Medicare was established to assist individuals age 65 and older, along with individuals of any age with disabilities. There are currently over 50 million people that rely on Medicare to pay for their healthcare related needs.
Many practitioners prefer not to work with Medicare covered patients due to the program's strict regulations. Chhoda noted that when medical billing and coding staff verify client coverage before the patient encounter, Medicare can be a lucrative source of income. Clinicians should be aware that if they're practicing in a geographic area with a demonstrated shortage of medical providers, they may also qualify for incentive payments.
Medicare contains four levels of coverage, Parts A, B, C and D, each of which provides different types of benefits. Some portions are mandatory, while others are voluntary or optional. Medicare is the most predictable payer with which to work, and the program makes every effort to provide clinicians with the information they need to participate. Practitioners that do the following get paid the quickest.
1. Complete a registration form to be a Medicare approved provider and be accepted;
2. Receive a Provider Transaction Access Number that will be used on all medical or physical therapy billing;
3. Verify the client's coverage prior to the patient encounter;
4. Obtain a pre-authorization or referral if required;
5. Ensure the procedure or treatment is medically necessary;
6. Obtain an advance beneficiary notice if a service needs to be performed that Medicare doesn't consider to be medically necessary;
7. Submit claims electronically;
8. Adhere to Medicare filing deadlines;
9. Accept payments according to the Medicare fee schedule;
10. Observe all HIPAA regulations
Medicare has an extensive number of regulations that healthcare providers must follow, but the program is a reliable payer with which to work. Chhoda's new tips provide clinicians with the information they need to ensure claims are paid with alacrity.
Chhoda's office can be reached by phone at 201-535-4475. For more information, visit the website at http://www.emrnews.com.
About Nitin Chhoda
Nitin Chhoda PT, DPT is a licensed physical therapist, a certified strength and conditioning specialist and an entrepreneur. He is the author of "Physical Therapy Marketing For The New Economy" and "Marketing for Physical Therapy Clinics" and is a prolific speaker, writer and creator of products and systems to streamline medical billing and coding, electronic medical records, health care practice management and marketing to increase referrals. He has been featured in numerous industry magazines, major radio and broadcast media, and is the founder of Referral Ignition training systems and the annual Private Practice Summit. Chhoda speaks extensively throughout the U.S., Canada and Asia. He is also the creator of the Therapy Newsletter and Clinical Contact, both web-based services to help private practices improve communication with patients, delivery better quality of care and boost patient retention.