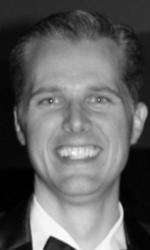 Throughout our history, the company has flourished by offering expertise and a unique understanding of our clients' needs.
Vancouver, WA (PRWEB) July 18, 2011
Christopher Phillips, a 13-year veteran of MBA Medical Business Associates, has been promoted to the position of President and Chief Executive Officer of the quality-centered healthcare administration company based out of Vancouver, Washington. The founder of MBA, Michele Andersen, began preparing to transition out of her leadership position early in 2008. Phillips became the heir apparent when he accepted a 50% partnership in MBA in 2009, and has steadily assumed many of the leadership responsibilities within the company.
Andersen hopes this step will assure clients that the company will continue to grow and sustain its high standard for quality and service. She plans to continue preparing the company to operate in her absence, as she intends to retire within five years. During her 22 years as President, Michele Andersen oversaw a tremendous growth in the client base and an expansion in the services MBA provided it clients. Over the past decade she has developed an increasingly trusting and symbiotic working partnership with Phillips as he has ascended through various leadership positions within the company. They agreed that his promotion to President was the next logical step in preparing MBA to thrive for another generation.
Phillips will take the reigns at MBA amid a tumultuous time in the healthcare industry. However, he notes that "throughout our history, the company has flourished by offering expertise and a unique understanding of our clients' needs, especially during periods of rapid and potentially-overwhelming change in our industry."
"Chris is the right person for the job," adds Andersen. "He not only understands all aspects of our industry, he also stays informed of potential changes on the horizon, and is very gifted when it comes to meeting with clients and discerning what they will need in order to succeed in the current conditions and beyond future industry changes."
Clients are expected to be pleased with the decision, which should solidify confidence in the company and help sustain their steady growth.
About MBA Medical Business Associates
For over 20 years, MBA Medical has provided superior medical billing and practice management services. Every month MBA handles millions of dollars in accounts receivables on behalf of their 70+ clients. They stand behind their work 100 percent. If there are any billing errors or late filings that MBA is responsible for, the company will pay for them.
###