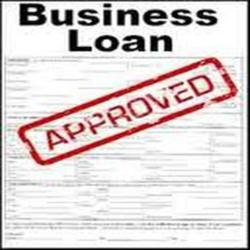 New Medical Business Cash Advance Available At Cash Funds Fast.com
Nationwide (PRWEB) May 31, 2013
The medical industry is undergoing significant changes for both providers and consumers. Medical practitioners need access to capital in order to deal with the evolving landscape. Some will expand over the course of the next few years while others will invest in new opportunities as technologies become available. To meet the need, their needs to be a fast business cash advance resource, and that resource is available right now, from an alternative lender that's offering competitive rates along with flexible repayment terms.
"The healthcare industry is in a new state of evolution. There's going to be a number of small companies' out there which will need an affordable, medical business cash advance, or other loan product to fund an expansion or purchase equipment or to deal with changes as they come to fruition. We provide the capital that meets those needs. What's more, we do so at affordable prices, with competitive rates and flexible repayment terms you can't get from the big banks," a company spokesperson explained, speaking on the difference between its lending practices and those of corporate lenders.
Your healthcare company has challenges to meet in the coming months and over the next few years. Cash Funds Fast is an alternative lender who provides medical business cash advance products and other funding solutions that aren't based on credit histories, financial documents, and tax returns. That's what the big banks do. While they hold billions of dollars in their reserves, small businesses are left without the resources they need...
"Our customers tell the same story over and over again. They speak about their experiences and not remarkably, those stories don't differ very much. These small business owners fill out long applications for a loan, give the bank reams of certified financial statements, years and years of tax returns, and that's not enough. The banks still want a personal guarantee and collateral," the spokesperson added.
About TieTechnology
Cashfundsfast.com is a division authorized by TieTechnology, LLC. TieTechnology, LLC. , Specializes in service based solutions for businesses. Services provided by TieTechnology are merchant credit card processing, business service telecommunications, business cash advances on credit card processing platforms and web based visibility marketing. The advantages of doing business with TieTechnology is their commitment to their customer service excellence and the offering of one stop solutions to all business to business service product needs for the customers' convenience. To learn more about their wide assortment of business services, please visit http://www.tietechnology.com or http://www.cashfundsfast.com.
TieTechnology, LLC
4532 W. Kennedy Blvd, Suite 182
Tampa, FL 33609
Sales(at)cashfundsfast(dot)com
813-856-0223 x150
888-809-9243 x150