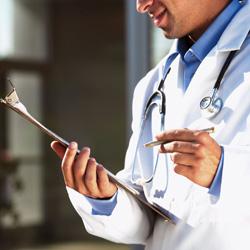 Medical marijuana is a safe, natural and potent medication for many debilitating diseases and ailments such as HIV/AIDS, cancer, nausea, and seizures
San Jose, CA (PRWEB) October 01, 2011
Medical marijuana is growing in popularity as a way to safely treat a wide range of ailments. The newly opened 420 Cannabis Evaluations Clinic, a San Jose medical cannabis doctor's office, aims to help Bay Area residents discover whether medicinal marijuana can help ease their suffering. Their licensed physician makes the medical marijuana evaluation process easy and stress free.
"Are you suffering from chronic pain that hampers your quality of life? Do you experience nasty side effects from medicine prescribed to address your ailments?" asks the San Jose medical marijuana doctor. "Medical marijuana is a safe, natural and potent medication for many debilitating diseases and ailments such as HIV/AIDS, cancer, nausea, and seizures."
420 Cannabis Evaluations Clinic offers San Jose residents with chronic ailments and long term illnesses the opportunity to be evaluated by a medical cannabis doctor for a medical marijuana card. 420 Cannabis Evaluations Clinic follows the guidelines set forth by Proposition 215, which allow the legal use of medical marijuana after receiving a marijuana recommendation by a certified marijuana physician.
Proposition 215, which legalized medical marijuana in California, allows for the use of medical cannabis to treat any condition that marijuana relieves. The law was designed "to ensure that seriously ill Californians have the right to obtain and use marijuana for medical purposes where that medical use is deemed appropriate and has been recommended by a physician who has determined that the person's health would benefit from the use of marijuana."
Marijuana doctors prescribe the plant for hundreds of ailments, including AIDS, anxiety, arthritis, cancer, chronic pain, depression, glaucoma, lack of appetite, migraines, multiple sclerosis, nausea, post-traumatic stress disorder, pre-menstrual syndrome, and seizures.
San Jose marijuana card carriers have legal access to marijuana at dispensaries throughout the state. In order to patronize California medical marijuana dispensaries, California state law requires that a patient obtain a physician's recommendation for access to medicinal marijuana. Medical marijuana recommendations are valid for one year.
420 Cannabis Evaluations Clinic strives to help every individual in need, and they never turn away anyone seeking a marijuana evaluation. Their San Jose medical marijuana physician is a licensed doctor who makes it his priority to evaluate everyone seeking a marijuana recommendation. They aim to provide a stress-free and relaxing experience for all those who come into the marijuana clinic.
To make the marijuana evaluation process easier and effortless, they ask that potential patients provide any documentation that indicates the medical condition that may be eligible for a medical marijuana recommendation. If the physician decides that the ailment qualifies for medicinal marijuana treatment, he or she will give a written recommendation, and issue a medical marijuana identification card upon request. This card protects patients by allowing law enforcement and members of the public to verify that the patient is legally allowed to possess and grow marijuana.
420 Cannabis Evaluations Clinic is dedicated to providing deserving individuals with access to medical marijuana. After being evaluated by their marijuana physician and receiving a marijuana recommendation, a medical marijuana card will provide patients with safe, legal access to medical marijuana. Medical marijuana has been safely prescribed to patients suffering from a variety of ailments, alleviating the pain associated with their illness and providing a better quality of life.
To consult with a San Jose medical marijuana doctor and obtain a medical marijuana card, make an appointment with 420 Cannabis Evaluations Clinic at (408) 471-6685. The San Jose medical marijuana doctor's office is located at 345 East Santa Clara Street, Suite 108, San Jose, CA 95112.
About 420 Cannabis Evaluations Clinic:
420 Cannabis Evaluations Clinic is a San Jose marijuana evaluations clinic. They are dedicated to assisting individuals in need of alternative medicines for their chronic ailments, and have physicians on hand to evaluate the needs of their patients and to determine whether their patients are eligible for a medical marijuana card.
###