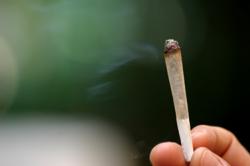 Occasional and low cumulative marijuana use was not associated with adverse effects on pulmonary function
San Jose, CA (PRWEB) January 18, 2012
A recent medical cannabis study by UCSF researchers found long-term occasional use of inhaled marijuana is not associated with decreased lung function. 420 Cannabis Evaluations Clinic, a San Jose medical cannabis doctor's office, says this contradicts the unfounded assumption that because tobacco is harmful to the lungs, marijuana must be as well.
The study of 5,115 men and women was conducted over the course of 20 years. Researchers compared reported cigarette and marijuana use with pulmonary function data. Unlike cigarettes, occasional marijuana inhalation, even as much as once or twice a week, did not diminish lung capacity.
"Occasional and low cumulative marijuana use was not associated with adverse effects on pulmonary function," concluded the researchers.
According to the National Organization for Reform of Marijuana Laws (NORML), these results back up previous research on marijuana's effects on the lungs. A 2007 literature review by the Yale School of Medicine concluded marijuana smoking does not increase risk of developing emphysema. A 2006 study found even heavy marijuana smokers were not at greater risk of developing lung cancer.
UCSF researchers note that people do not tend to smoke marijuana nearly as heavily as cigarettes, and that heavy marijuana use does have a negative effect on the lungs. Cannabis smokers may also experience other lesser side effects, such as a cough or minor throat irritation.
The San Jose marijuana physician points out that medical marijuana patients who prefer not to smoke have a number of other options available for delivery of their medicine, including baked goods, drinks, tinctures, and vapor. Those who are interested in learning more about medical cannabis delivery options should inquire with a medical cannabis doctor during their initial consultation.
About 420 Cannabis Evaluations Clinic:
420 Cannabis Evaluations Clinic is a San Jose marijuana evaluations clinic. They are dedicated to assisting individuals in need of alternative medicines for their chronic ailments, and have physicians on hand to evaluate the needs of their patients and to determine whether their patients are eligible for a medical marijuana card.
420 Cannabis Evaluations Clinic is dedicated to providing deserving individuals with access to medical marijuana. After being evaluated by their marijuana physician and receiving a marijuana recommendation, a medical marijuana card will provide patients with safe, legal access to medical marijuana. Medical marijuana has been safely prescribed to patients suffering from a variety of ailments, alleviating the pain associated with their illness and providing a better quality of life.
To consult with a San Jose medical marijuana doctor and obtain a medical marijuana card, make an appointment with 420 Cannabis Evaluations Clinic at (408) 471-6685. The San Jose medical marijuana doctor's office is located at 345 East Santa Clara Street, Suite 108, San Jose, CA 95112.
# # #