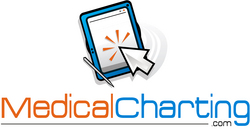 However, only those who are meaningful EHR Software (or EMR Software) users are eligible for such an incentive.
Fort Myers, FL (PRWEB) April 18, 2009
Starting today, MedicalCharting.com offers a suite of EMR Software or Electronic Medical Record software in support of President Obama's Economic Stimulus bill signed on February 17, 2009, entitled: The American Recovery and Reinvestment Act of 2009." The EMR Software suite combines two of the most powerful medical software for healthcare professionals and medical practitioners: the Medisoft Clinical EMR (MedicalCharting.com) and Medisoft Medical Billing (MedicalBillingSoftware.com) software.
How Does This Fit In President Obama's Stimulus Plan?
The government is giving incentives to physicians who accept Medicare and Medicaid payments. A doctor is entitled to receive 75% of his total Medicare payments within a year or up to $15,000 for the first year, and $64,000 maximum over." However, only those who are meaningful EHR Software (or EMR Software) users are eligible for such an incentive."
MedicalCharting.com offers a suite of Medisoft EMR Software to help a physician achieve the "meaningful EHR user" status. With its EHR software now packaged with medical billing software, a physician can run his practice more efficiently, saving costs from paper records and be eligible to the $15,000 EHR incentive.
Medisoft Clinical EMR or EHR Software replaces the manual paper charting common in most practices. Medisoft medical billing software, on the other hand, is a companion of EMR software. While EMR Software keeps track of vital signs and other information about the patient, the medical billing software, or practice management software, helps a physician track his billable time and professional fees. Medisoft also create claims for electronic insurance submission, and prints patient statements on paper or electronically.
Extremely Affordable Solution
Medisoft clinical EHR software includes both practice management software and EHR software and is priced similar to the Wall-MarteClinicalworksDell partnership announced recently. This low price point makes it possible for any physician to afford electronic health records software. Medisoft Clinical is targeted to single practice physicians and small group practices of between 2-5 doctors.
EMR Software Reimbursement For Physicians
The economic stimulus bill allocates $20 billion for the adoption of EMR on a national scale. It is estimated the maximum a physician can be reimbursed is up to $64,000 + for early adopters of EHR Software. Penalties estimate up to 3-5% reduction in reimbursement of medicare billings.
The EMR Advantage
Wrong prescriptions have resulted in many deaths. This could have been prevented if there were electronic data where a nurse could refer to and know if she's giving the right medicine and dosage. The pharmacy could also know if medicine refill is due or not, thus preventing a patient from obtaining prescription only medicines illegally. Other benefits include lower labor costs, lower transcription costs, quicker access to data, greater legibility of drug prescription and other notes, and quicker and more organized information in the medical chart.
To learn more information about the Economic stimulus plan and the impact on doctors, or for a free demo of our medical EMR Software visit http://www.medicalcharing.com or call us at 888-691-8058 or 941-743-6666.
About MedicalCharting.com:
http://www.MedicalChrting.com's parent company has been providing health care information technology for over twenty years to medical offices around the USA. The EMR software sold has been providing EMR software solutions for over 25 years, and McKesson, the parent company of Medisoft Clinical is a fortune 16 company and has been in business for over 175 years.
###