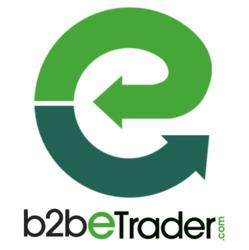 St. Petersburg Fl. (PRWEB) November 24, 2011
There are an astounding number of hospitals, clinics, and nursing homes selling their used equipment on B2BeTrader. Savvy buyers can save a lot of money for their own businesses, and the best part is that they don't even need to sign up for a membership. There are no transaction fees, no hidden costs, and the there are more than a few ways for businesses to minimize their risk. That's why more and more medical practitioners are going to B2BeTrader to find that one piece of used medical equipment they've been looking for all these years.
B2BeTrader has become the best resource to buy or sell restaurant equipment, office equipment, medical equipment, farm equipment, heavy equipment and machinery, visit B2BeTrader at b2betrader.com
Why it's easy to find medical equipment on B2BeTrader:

There are no transaction fees. Because B2BeTrader doesn't charge businesses to list their equipment, more and more businesses come to the site to advertise their used medical equipment. Being that businesses can place FREE ad, it is win-win situation for everyone.
B2BeTrader lists on all social media sites. They take care of the hard part so businesses can focus on selling their used medical equipment. The listing gets placed on Facebook, Twitter, LinkedIn, Delicious, Redditt, and more. This increased visibility helps hospitals and clinics find the buyer for their used equipment as soon as possible.
B2BeTrader's mobile app. Doctors and health professionals are blown away when they use the B2BeTrader mobile app. They simply download it, open it, take a picture of the used medical equipment they want to sell, and then write a brief description. Within minutes, their equipment is listed on B2BeTrader and all of the other social media sites. Because it's so easy, businesses can find whatever they want at a very low price.
They know they can get the best possible prices. There are a lot of people looking for used medical equipment on B2BeTrader, so health professionals know they're more likely than ever to find a person looking for their equipment. All these buyers competing for price make B2BeTrader a very attractive place to list used equipment. More and more deals are closed every day.
It's incredibly low-risk. The B2BeTrader mobile app allows health professionals and business owners to find businesses in their local area. Instead of blindly trusting who they are trading with, they can visit the business and inspect the equipment for themselves. If they need to get any other approval before making the transaction, they can do so with the peace of mind that comes with being nearby and accountable.
It's green. Doctors and other healthcare professionals are smart people. They know how their actions impact the environment. If they can avoid purchasing new equipment, they can make one small contribution to a better tomorrow. That's why so many businesses list their used medical equipment on B2BeTrader. It's so much better, and so much greener that simply tossing it in the landfill.
There are a number of fantastic deals on B2BeTrader right now. Healthcare professionals need only take a few moments to download the B2BeTrader mobile app and see what's available in their local area. They'll be amazed with the used medical equipment they can find on the site.
###