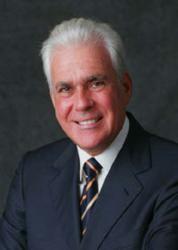 Medical malpractice attorney and licensed physician Dr. Bruce Fagel will be speaking at the nation's largest trial lawyer convention.
Los Angeles, CA (PRWEB) August 16, 2012
Dr. Bruce Fagel, whom is a medical malpractice attorney and a licensed medical doctor has been a frequent guest speaker for many CAALA events. Dr. Fagel will be discussing topics vital to the legal industry, including pain and suffering damages in medical malpractice and personal injury cases. Dr. Fagel will be speaking before an audience of legal professionals including attorneys and judges. The speech will take place September 6, 2012 in the Palazzo hotel, Las Vegas.
The Consumer Attorneys Association of Los Angeles (formerly known as the Los Angeles Trial Lawyers Association) was formed in 1949 and today is the largest local association of plaintiffs' attorneys in the United States.
About The Law Offices of Dr. Bruce G. Fagel & Associates
The Law Offices of Dr. Bruce G. Fagel & Associates specializes in medical malpractice cases involving serious injuries to patients. Cases include medical malpractice, birth injury, cerebral palsy, surgical error, brain damage, and wrongful death. Dr. Bruce Fagel has tried and settled more medical malpractice cases on behalf of injured parties than any other attorney in California, including obtaining the largest verdict in California history, $460 million dollars. The law firm has successfully obtained over one billion dollars in verdicts and settlements for their clients.
About Dr. Bruce Fagel
Dr. Bruce Fagel is a lawyer and a licensed medical doctor, specializing in medical malpractice. Dr. Fagel practiced emergency medicine for over 10 years before becoming an attorney. This background provides Dr. Fagel with the knowledge and expertise to represent his clients against negligent doctors, nurses, and hospitals.