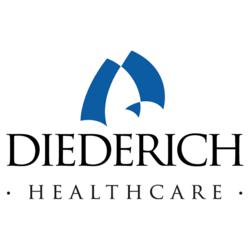 Diederich Healthcare...has renewed their commitment to providing quality information about medical malpractice insurance to medical professionals.
Carbondale, IL (PRWEB) April 30, 2012
Diederich Healthcare, a division of Diederich Insurance Agency, LLC, has renewed their commitment to providing quality information about medical malpractice insurance to medical professionals. Diederich has begun posting on it's own medical malpractice insurance blog and has integrated this blog with domain names for each state in the United States. A link to each of the sites can be found at http://www.diederichhealthcare.com/medical-malpractice-insurance/state-information. Through these new state specific portals, physicians and other medical professionals alike can find information pertinent to only the states that they have an interest in and easily come back to these sites with an easy to remember URL such as IL-MedMal.com and MedMal-NY.com.
The blog entries written have a large amount of information and are written by experienced and trusted agents that stay on top of the issues and are leaders in their industry. Topics available currently range from "The Status of Tort Reform and Non-Economic Damage Caps in Florida" to "New York Medical Malpractice Insurance Environment Stabilizes". Articles are written on anything newsworthy or compelling going on in the medical malpractice insurance marketplace.
In addition to the new state-specific web sites and the medical malpractice insurance blog, Diederich has also taken on special projects that have recently been released such as the 2012 Medical Malpractice Payout Analysis and the 2012 Medical Malpractice Payout Analysis - Southeast Edition. Through the statistical analysis and resulting infographics, Diederich has created easy read and visually appealing representations of National Practitioner Data Bank data on payouts for the information of the medical community. Diederich plans to release more medical malpractice payout infographics in the coming months for other regions of the United States.
Diederich has also updated it's MedMal 101 section of its web-site to provide even more information and a more in depth look at what physicians should know about medical malpractice insurance before making one of the most important decisions for their practice.
Through these new initiatives, it is the hope of Diederich Healthcare to be able to better provide it's clients and all physicians across the United States with the information that they need to make informed decisions regarding their medical malpractice insurance. Diederich Healthcare provides comprehensive medical professional liability insurance and consulting services to over 13,000 healthcare providers throughout the United States. Through Diederich's seven (7) U.S. regional offices and multiple sales and service centers the company strives to provide superior client services. As a leader in the industry for over 40 years, our goal is to deliver cost-effective quality medical malpractice insurance to our physician clients.