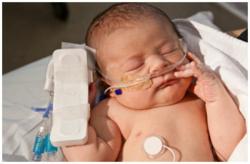 Giving a voice to those seriuously injured or killed by medical negligence
Scottsdale, AZ (PRWEB) May 10, 2012
For nearly three decades, Arizona Lawyer Robert H. Kleinschmidt has been representing plaintiffs against negligent doctors, massive insurance companies, and a variety of institutions that have caused pain and suffering to his clients. Throughout Maricopa County and the entire state of Arizona, the Law Office of Robert H. Kleinschmidt has developed a reputation as an aggressive and sophisticated personal injury law firm. The people of Arizona have counted on Kleinschmidt when they have been injured, mistreated, or when their family members have been the victims of wrongful death.
During his decades of legal service in Arizona personal injury cases, he has been involved with many of the most complex and highest stakes cases in the state. In many such cases, his clients are young children and infants. When infants and children are the victims of malpractice, the trauma and emotional impact can be particularly acute. Kleinschmidt has announced the website to inform the public of this: you have an ally during the most challenging time in your life.
Kleinschmidt has already represented countless families when their infants and children have been injured during delivery or during other medical procedures. The firm has also represented children and adults after they have been injured in auto accidents, as a result of poorly manufactured consumer products, or have suffered nursing home abuse. They will continue taking such cases but, with this latest announcement, the firm further solidifies its focus on a particular area of personal injury law: birth trauma and pediatric medical malpractice.
This Scottsdale personal injury law firm is simply reaffirming what has been apparent to the people of Arizona for many years. They have a deep commitment to protecting the rights of children and pursuing justice and compensation for them when they suffer. The new website is an extension of this commitment. That dedication to the rights and safety of children is also demonstrated through Kleinschmidt's membership in the American Association for Justice. In that Association, he is a member of the Birth Trauma, Medical Negligence, Traumatic Brain Injury, and Nursing Home Litigation Group.
Furthermore, this Arizona lawyer served for several years on the governing board of a rehabilitation center for seriously disabled children and adults in Maricopa County. For two years at the center—Gompers Habilitation Center—he was the Chairman of the Board. Based on this evidence, the announcement of the new website, and the testimonials included at the site, Kleinschmidt's commitment to children seems to be limitless.
The client testimonials included at the site show that the people of Arizona have an extremely dedicated and passionate attorney on their side in cases of birth injury and pediatric medical malpractice. A few of the testimonials represent the consensus. One client writes: "Thank you for your wisdom and guidance through one of the most difficult chapters of my life. Because of you, my baby will get the medical care he deserves." Another shares that "Your belief in us gave us the determination to fight and allow our son's voice to be heard! We are honored you chose to be his voice."
If such testimonials are any indication, the people of Arizona have of strong ally for children in the Law Office of Robert H. Kleinschmidt. For the people in need of such an ally, the new website will let them know exactly where to turn.