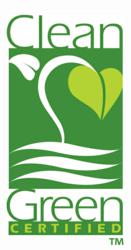 For patients to truly have control of the quality of their medicine, they must be able to select from a wide range of choices
Crescent City, CA (PRWEB) September 20, 2011
Medical marijuana use is growing rapidly— a recent estimate by California NORML said there are now around 750,000 medical cannabis users in California, up from 300,000 in 2007. As the number of patients grows, the need for accurate labeling and strict safety standards becomes more and more apparent. California medical cannabis compliance lawyer Chris Van Hook, founder of the Clean Green Certified medical marijuana inspection program, says patients have a right to understand and trust the labeling on their medicine, and they have a right to understand and control what goes into their bodies.
"As the demand for medical marijuana increases, so does the chance that contaminated medicine could unwittingly end up in the hands of a patient," says Van Hook. "Since medical marijuana standards in California law are virtually nonexistent, it is up to industry members to make sure that their products are clean and safe. California medical marijuana patients rely on growers and dispensaries to provide quality medicine and information, since 'dispensary' is just another word for 'cannabis pharmacy.'"
The need for patients to have the ability to make educated choices about their medicine led Van Hook to create the Clean Green Certified program, which sets a new standard for medical cannabis quality control. The independent third-party verification program assures medical cannabis bearing its label is grown without harmful chemicals and fertilizers, and is compliant with strict quality control and legal practice standards from seed to final patient.
Clean Green Certified also offers Best Practices medical cannabis certification, which allows for the limited and responsible use of synthetic nutrients. Pest control methods, on-site inspections, clean operations, good plant husbandry, carbon-footprint reduction and legal compliance review standards are the same for Best Practices as for Clean Green. The only difference is the allowed use of synthetic chemicals.
Some strains and growers do very well using limited chemicals as part of their modern growing technique. Many patients also enjoy the effects of these chemicals on the plant. "However," Van Hook points out, "the ability of patients to make that choice is only as good as the labels are valid."
"For patients to truly have control of the quality of their medicine, they must be able to select from a wide range of choices," explains Van Hook. "With vegetables, you can buy raw, organic, local, processed, or other varieties. Patients should be more aware and have more choices when regulating a crop that is also a medicine."
Whether growers choose to be Clean Green Certified or Best Practices Certified, either program provides greater consumer confidence and assures legal compliance in the state in which it is grown.
"Whether your medicine is Certified or not, please keep it away from the illegal cartel markets, and keep it away from children," urges Van Hook.
About Clean Green Certified
Clean Green Certified, an independent third-party certification program created by medical cannabis attorney Chris Van Hook, is an agricultural process review and certification program based on the non-use of synthetic chemical fertilizers and sprays, and the building of consumer confidence that their agricultural products are produced in manner that is both healthy and safe for the environment. Their California medical marijuana quality control programs also include Best Practices certification, which allows the limited and responsible use of synthetic chemical fertilizers, and compliance with Mendocino County Code 9.31 (the medical cannabis cultivation regulation ordinance).
Clean Green's expert legal team also provides services that include: medical cannabis expert witness testimony; on-site inspections; medical cannabis compliance for growers and for handlers/processors/dispensaries; formation of grower collectives and nonprofit corporations; commercial leases; product licensing; contracts and real property issues; administrative law; and permit assistance and acquisition.
For more information about the Clean Green Certified program, call Chris Van Hook at (707) 218-6979 or visit http://www.cleangreencert.com.
###