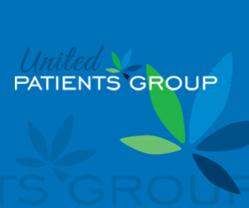 "Just as Doobons.com has always been, United Patients Group is about helping patients, their families and physicians throughout their journeys with medicinal cannabis"
San Francisco, CA (PRWEB) August 04, 2012
In the wake of the increasing regulatory measures facing California medical marijuana collectives, United Patients Group, the medical marijuana resource formerly known as Doobons.com, announced their plans to dispel current rumors and misconceptions regarding alternative medicines.
United Patients Group is a guide for those seeking industry news, medical research and information, and a feeling of community as they consider and decide on medical marijuana as an option for treatment. It walks patients through the entire process, from finding a doctor and locating a dispensary, to explaining how to use medical marijuana, sharing the stories of others and connecting them with the right professionals and organizations.
"Just as Doobons.com has always been, United Patients Group is about helping patients, their families and physicians throughout their journeys with medicinal cannabis," said John, founder and owner of United Patients Group/Doobons, LLC. "By changing the name, we are furthering our endeavors into the medical realm and more clearly conveying our goals of being the most medically relevant and accurate medical cannabis resource available."
By providing a trustworthy and accurate resource backed by the medical community, United Patients Group aims to educate the skeptics and become advocates for those suffering from terminal illness. John, founder and owner of United Patients Group /Doobons, LLC, discusses the most common objections to medical cannabis:
Myth #1: Cannabis is an addictive drug that poses significant health consequences to its users.
"Unlike many of the medicines frequently used, acute lethal overdoses of marijuana have not been reported and there is no research proving increased mortality attributable to chronic use. In fact, in a recent study, the Institute of Medicine concluded that, 'Compared to most other drugs…dependence among marijuana users is relatively rare,'" said John.
Myth #2: Supporting medical cannabis endangers our children and encourages abuse of the drug.
"I think it's also really important for parents to understand that dispensaries are even harder for their teenagers to get into than nightclubs, not to mention the prices are higher," said John. "There have also been studies that show a decrease in teens' marijuana use since the legalization of medical cannabis in California, and no evidence supporting that the passage of Proposition 215 increased marijuana use."
Myth #3: More access to medical marijuana for legitimate patients will increase the number of marijuana-related car crashes and fatalities.
"Similar to any other medication, medical marijuana patients are held accountable to the same standards and laws of those who take any medicine with the potential to impair coordination and decision-making. There are literally hundreds of prescriptions and over-the-counter drugs that can cause delayed reactions and drowsiness and should not be used while driving; medical marijuana is no different," John explained.
Myth #4: Cannabis must be smoked in order to benefit from its medicinal components.
"In fact, there are several ways to use medical cannabis other than lighting and smoking it. The options for patients range from vaporizing and oils to edibles and medical cannabis pills," said John. "It just depends on what the patient feels comfortable with and what works best for them."
Myth #5: Medicinal cannabis is only used by teenagers.
United Patients Group has found that many of the people who visit the website are older patients that have never stepped foot inside a dispensary, or caregivers and parents of pediatric patients who desperately want to know all their options.
"United Patients Group has people from all over the world, from all walks of life calling us in need of direction and guidance, as they have days, not months or years, to wade through the ever changing laws and legislations of the cannabis world," explained John.
Operating in a traditional, old-fashioned way, United Patients Group/Doobons focuses on customer service as a core principle and believes in developing relationships with the patients and caregivers who turn to them for help.
The name change is only phase two in a four-phase acceleration process that includes additions and changes to the website, growing product and service offerings, and expanding partnerships within the medical community.
"With this name change, United Patients Group will be able to deeper solidify our ties and affiliations with the medical community. This will allow us to expand and give our customers a wider variety of products, support and hope," said John.
While the concept of Doobons.com largely remains the same, new features of United Patients Group, like the "Patients Room" and "Resources" pages, were added to offer comprehensive, easy-to-understand information for new or potential patients. The "New Products" tab provides companies in our industry a premier platform to launch and showcase new and relevant options for the cannabis community.
As far as phase three and four of redevelopment go, John said, "There are huge things to come for United Patients Group. We're really excited about the future."
For more information about United Patients Group/Doobons, call (415) 524-8099 or visit UnitedPatientsGroup.com.
About UnitedPatientsGroup.com
UnitedPatientsGroup.com is an online medical marijuana resource for prospective and current patients, caregivers and medicinal cannabis industry professionals. The medical cannabis resource site is designed be a comprehensive source of information for everyone from novice medical cannabis users to experienced industry professionals. UnitedPatientsGroup.com is discreet, safe and professional.
UnitedPatientsGroup.com was designed to be convenient and to appeal to everyone, including those who are new to the world of medical cannabis. While most of today's online medical marijuana directories are designed for patients who already know at least something about using medical marijuana, UnitedPatientsGroup.com is a marijuana directory designed to be user friendly for patients of all ages and experience levels.
UnitedPatientsGroup.com is more than just another online medical marijuana directory. The site's News, Resource, and Blog pages provide valuable information and advice for patients and caregivers. The information posted helps new patients learn about the ins and outs of the world of medical marijuana, and existing patients stay abreast of developments.
The five-star-rated marijuana app is now available for free on the iTunes app store for iPhone 3GS, iPhone 4, iPhone 4S, iPod touch (3rd generation), iPod touch (4th generation) and iPad that runs on iOS 4.3 or later.