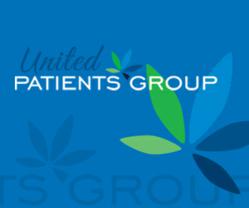 United Patients Group is thrilled that senior communities look to us for the best hands-on care, guidance, and information to navigate through this industry of so many questions.
San Francisco, CA (PRWEB) August 25, 2012
With more and more seniors turning to UnitedPatientsGroup.com (formerly Doobons.com) for answers about medical cannabis, United Patients Group founder John Malanca recently gave a presentation at a Bay Area retirement community to clear up any misconceptions seniors might have about cannabis.
"We at UnitedPatientsGroup.com feel that it's important to explain medical cannabis in a way that patients can understand, no matter what their age or situation," said John. "Additionally, UPG believes that speaking with seniors at retirement communities helps us better comprehend the concerns of this age group."
After the presentation, UPG founder fielded questions from the audience, including many that United Patients Group is commonly asked:

Is medical cannabis legal?
How can it help me?
What are the psychological effects of medical marijuana?
What can I expect from cannabis treatment?
Is all cannabis the same and do all types of cannabis have the same reactions?
What is a medical marijuana card and how do I get one?
Can I get a card/recommendation through my primary physician?
Does my insurance cover this?
Are there any senior discounts to be had?
Is it addictive?
Do I have to smoke to receive the benefits?
What is a dose? Is a dose/serving the same with every company and product?
How important is testing?
Where can I get it? Or I'm disabled, how do I get it?
"These are just a few of the many questions United Patients Group receives on a daily basis," said John. "With that said, United Patients Group is thrilled that senior communities look to us for the best hands-on care, guidance, and information to navigate through this industry of so many questions."
"I was thrilled to find out that I could use cannabis for my arthritis and appetite issues without smoking," said Evelyn (a Santa Rosa, CA senior).
From the beginning, the goal of United Patients Group/Doobons has been to build a platform of trust and confidence, which is key to the educational process of medical cannabis. On UnitedPatientsGroup.com patients can find all the information they need to start their treatment with medical cannabis.
Also, in helping out seniors and their communities, United Patients Group works with and recommends top certified vendors, dispensaries, doctors, and delivery services to create a reliable delivery system for their unique needs.
Enjoy United Patients Group blog section, a place where patients can submit their personal stories to share with the community.
For the answers to these medical cannabis questions, please visit http://www.UnitedPatientsGroup.com. For more information about United Patients Group/Doobons, call (415) 524-8099 or visit UnitedPatientsGroup.com.
About UnitedPatientsGroup.com
UnitedPatientsGroup.com is an online medical cannabis resource for prospective and current patients, caregivers and medicinal cannabis industry professionals. The medical cannabis resource site is designed be a comprehensive source of information for everyone from novice medical cannabis users to experienced industry professionals. UnitedPatientsGroup.com is discreet, safe and professional.
UnitedPatientsGroup.com was designed to be convenient and to appeal to everyone, including those who are new to the world of medical cannabis. While most of today's online medical marijuana directories are designed for patients who already know at least something about using medical marijuana, UnitedPatientsGroup.com is a cannabis directory designed to be user friendly for patients of all ages and experience levels.
UnitedPatientsGroup.com is more than just another online medical marijuana directory. The site's News, Resource, and Blog pages provide valuable information and advice for patients and caregivers. The information posted helps new patients learn about the ins and outs of the world of medical marijuana, and existing patients stay abreast of developments.
The five-star-rated iPhone marijuana app is now available for free on the iTunes app store for iPhone 3GS, iPhone 4, iPhone 4S, iPod touch (3rd generation), iPod touch (4th generation) and iPad that runs on iOS 4.3 or later.