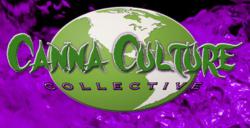 This is a way of giving back to the patients who support our efforts in this non-profit movement
San Jose, CA (PRWEB) April 24, 2012
San Jose cannabis dispensary, Canna Culture Collective held its First Annual Patient Appreciation Days on April 20th from 5 p.m. to 10 p.m. and on April 21st from noon to 10 p.m. at 3591 Charter Park Drive in San Jose. The event was held to allow Canna Culture Collective to thank its loyal patients in the Bay Area and beyond. "This is a way of giving back to the patients who support our efforts in this non-profit movement," says the Canna Culture Director. There will be live music, gourmet food trucks, vendors, other collectives, and guest speakers Dr. William Courtney, an expert in CBD juicing and Dr. Donald Land, Chief Scientist at Halent Labs.
Vendors included Cheeba Chews, Pure FX Candy, Bud Barber, Auntie Delores, Kiefinator, Canna Catering, Rub-a-dub lotions, Scoops, an ice cream shop, Norcal Collective and many more. Guests had an opportunity to purchase from a treasure trove of delicious and eclectic food vendors with gourmet food trucks.
Medical marijuana dispensaries are looking for more professional respect and would like to see a "responsible medical marijuana vendor" designation other than being known as just another "pot dispensary." According to the Association Press, this refined designation would give cannabis dispensary directors the option of training staff similarly to that already available for the liquor business.
Canna Culture Collective is the only place you'll find the Purple Frost and Sonoma Coma as seen in High Times Magazine multiple times over the past year. Purple Frost is covered in amber trichomes leaving you with a full body effect. Great for pain relief or as a night time medicine, the Purple Frost is the cure for the common strain. This strain is more commonly being used by ADD/ADHD patients as an alternative to pharmaceutical grade medicines. Sonoma Coma is the 2012 High Times Cannabis Cup Winner for the Sativa category and Canna Culture Collective also has an exclusive to this strain in San Jose. This heavy bodied Sativa offers a very strong balance of body and cerebral effect appealing to Sativa, and Indica fans alike.
For more information on Canna Culture Collective and its services, call 408-264-7877, or go online to http://www.cannaculturecollective.com. Canna Culture Collective is located at 3591 Charter Park Drive in San Jose.
About Canna Culture Collective
Canna Culture Collective is a Bay Area medical marijuana dispensary conveniently located in San Jose. They provide high-quality medicine in all forms including pre-rolls, edibles, drinks, tinctures, lotions, flowers and much more. The marijuana dispensary has been named the top clinic in the Bay Area.