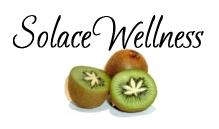 Many of those suffering from horrendous illnesses have found no relief from traditional Western medicine
Vallejo, CA (Vocus/PRWEB) April 27, 2011
Vallejo's first and only complete Bay Area medical marijuana collective, Solace Wellness Collective, announces their opening at 1614 Sonoma Boulevard. Solace Wellness Collective provides a wide variety of medicinal services for customers, including medical marijuana, natural healing and massage therapy.
"Our goal is to honor diversity, not just in natural healing methods, but also in the composition of staff, board and members," said Meghan of Solace Wellness Collective. "The diversity in medical cannabis and other plants is the key to our efficacy."
The opening of Solace Wellness Collective will provide San Francisco Bay Area residents an opportunity to practice their inherent right, as recognized by the State of California, to use herbal and healthy holistic alternative healing methods to deal with their illnesses.
"Many of those suffering from horrendous illnesses have found no relief from traditional Western medicine," said Meghan. "The goal is to help these people by providing the community a center for resources where those living with critical and chronic illnesses may obtain effective relief."
Solace Wellness Collective offers a wide selection of top shelf quality medicinal cannabis, including Purple Kush and others. Additionally, they have a Certified Massage Therapist on site which is available for appointments in a comfortable, relaxing and private environment.
About Solace Wellness Collective
Solace Wellness Collective is a Bay Area natural healing collective that specializes in natural medicine, healthy lifestyles and non-surgical or chemical therapies which are an effective alternative to western medicine. Solace Wellness Collective serves the San Francisco Bay Area.
For more information about Solace Wellness Collective, call them at (707) 563-6000, view them on the web at http://www.solacewellness-vallejo.com, or visit their Bay Area marijuana collective located at 1614 Sonoma Boulevard in Vallejo.
###