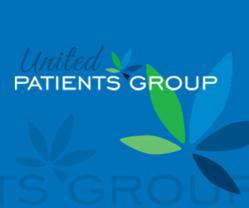 Our main concern at United Patients Group is the well-being of the patients
San Francisco, CA (PRWEB) September 25, 2012
When it comes to medical cannabis, more and more people are turning to United Patients Group (UPG) (http://www.UnitedPatientsGroup.com) for answers – especially to questions about the psychoactive effects of the alternative medicine. Now, the medical marijuana resource website shares the groundbreaking new Dixie X line of hemp-derived CBD products from Medical Marijuana Inc., which offer even more options for patients seeking powerful pain relief without the high.
"Our main concern at United Patients Group is the well-being of the patients," says John Malanca, founder and owner of UnitedPatientsGroup.com. "And we've worked with a lot of patients suffering from cancer pain, arthritis pain, anxiety and other conditions that are in desperate need of a pain relief treatment that works, but are too weary of trying medical marijuana because of the possible psychoactive effects. We're excited to finally be able to give them other options."
The three recently introduced Dixie X cannabidiol (CBD) products include a hemp tincture, a hemp salve and a hemp capsule. By eliminating THC from the equation, these options help provide non-psychoactive relief for pain and anxiety sufferers, and are easily available for purchase without a medical marijuana identification card.
These CBD products also add another alternative to smoking. Patients can orally take a regulated dosage of CBD with the Dixie X Scripts hemp capsules, rub a desired amount of the Dixie X Botanicals Hemp CBD Pain Relief Salve on any area, or drop a few Dixie X Dew Drops under the tongue for powerful detoxification.
Since the FDA classifies hemp-based CBD as "food based," Dixie X products are available for purchase online, and over the counter in all 50 states and worldwide without a medical marijuana ID card. For more information about these new hemp pain relief CBD products, visit http://www.unitedpatientsgroup.com/medicalmarijuanainc or http://www.dixiex.com.
Dixie X products are not intended to diagnose, treat, cure, or prevent any disease. Statements made in this news release have not been evaluated by the Food and Drug Administration (FDA).
About UnitedPatientsGroup.com
UnitedPatientsGroup.com is an online medical cannabis resource for prospective and current patients, caregivers, and medicinal cannabis industry professionals. The medical cannabis resource site is designed be a comprehensive source of information for everyone from novice medical cannabis users to experienced industry professionals. UnitedPatientsGroup.com is discreet, safe, and professional.
UnitedPatientsGroup.com is more than just another online medical marijuana directory. The site's News, Resources, and Blog pages provide valuable information and advice for patients and caregivers. The information posted helps new patients learn the ins and outs of the world of medical marijuana, and helps existing patients stay abreast of new developments.
The five-star-rated medical marijuana app is now available for free on the iTunes app store for iPhone 3GS, iPhone 4, iPhone 4S, iPhone 5, iPod touch (3rd generation), iPod touch (4th generation) and iPad that runs on iOS 4.3 or later.