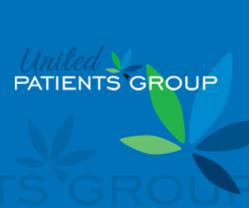 This is the perfect opportunity for new and curious patients.
San Francisco, CA (PRWEB) September 22, 2012
Medical cannabis information website UnitedPatientsGroup.com (formerly Doobons.com), Dixie X and Medical Marijuana Inc. announced today two very exciting opportunities for pain and anxiety sufferers to save money on the new Dixie X line of hemp-derived CBD wellness products: a Facebook sweepstakes and the new Dixie X Compassionate Care Club.
"Patients who are seeking out new forms of pain relief, but may be hesitant to try cannabis, should take advantage of these two great opportunities," said John Malanca, founder and owner of UnitedPatientsGroup.com.
From now until October 3, 2012 at 5 pm PST, fans of UnitedPatientsGroup.com, Dixie X and Medical Marijuana Inc. can enter 'daily' on each company's Facebook page to win a $250 gift certificate for the recently introduced Dixie X Scrip's capsules, Dixie X Botanicals Hemp CBD Pain Relief Salve and the Dixie X Dew Drops tincture.
These new products from Medical Marijuana Inc. provide similar benefits to medical cannabis, including powerful relief of pain and anxiety. By eliminating THC they produce no psychoactive effects, are legally available to ship to all 50 states and do not require a medical marijuana evaluation card to purchase. They also give patients a smokeless alternative to cannabis.
With the influx of positive testimonials Dixie X has received about this revolutionary line of alternative medicine from patients fighting challenging medical conditions, the brand of hemp CBD wellness products has introduced a Compassionate Care Club, giving members access to discounts, free shipping and other benefits.
Dixie X invites all patients seeking powerful pain management and anxiety relief to join its Compassionate Care Club. Members receive a 25% discount, free shipping on their initial order of a 12-month supply, convenient credit card billing, and access to news, latest developments and bonus offers. Patients who set up their Compassionate Care Club accounts by September 30 with a minimum order valued at $100 will receive a bonus gift pack of 5 Dixie X Hemp CBD Scrips.
Since the FDA classifies hemp-based CBD as "food based," Dixie X products are available for purchase online, and over the counter in all 50 states without a medical marijuana ID card.
For more information about these new hemp pain relief CBD products, visit http://www.UnitedPatientsGroup.com/MedicalMarijuanaInc or http://www.dixiex.com.
To enter the sweepstakes for a $250 gift certificate, visit the Dixie X Facebook page, United Patients Group Facebook page and the Medical Marijuana Inc. Facebook page.
Dixie X products are not intended to diagnose, treat, cure, or prevent any disease. Statements made in this news release have not been evaluated by the Food and Drug Administration (FDA).
About UnitedPatientsGroup.com
UnitedPatientsGroup.com is an online medical cannabis resource for prospective and current patients, caregivers, and medicinal cannabis industry professionals. The medical cannabis resource site is designed be a comprehensive source of information for everyone from novice medical cannabis users to experienced industry professionals. UnitedPatientsGroup.com is discreet, safe, and professional.
UnitedPatientsGroup.com is more than just another online medical marijuana directory. The site's News, Resources, and Blog pages provide valuable information and advice for patients and caregivers. The information posted helps new patients learn the ins and outs of the world of medical marijuana, and helps existing patients stay abreast of new developments.
The five-star-rated medical marijuana app is now available for free on the iTunes app store for iPhone 3GS, iPhone 4, iPhone 4S, iPhone 5, iPod touch (3rd generation), iPod touch (4th generation) and iPad that runs on iOS 4.3 or later.
About Medical Marijuana Inc.
Medical Marijuana Inc's. mission is to be the premier cannabis and hemp industry innovators, leveraging their team of professionals to source, evaluate and purchase value-added companies and products, while allowing them to keep their integrity and entrepreneurial spirit.
They strive to create awareness within the industry, develop environmentally friendly, economically sustainable businesses.
Medical Marijuana Inc. does not grow, sell or distribute any substances that violate United States Law or the Controlled Substance Act.