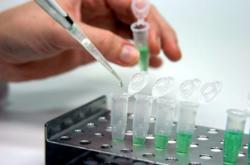 We fully believe that each patient should have the right to choose what is right for their health and well being.
Sacramento, CA (Vocus/PRWEB) March 12, 2011
Sacramento 420 Evaluations, a Sacramento medical marijuana evaluation clinic, defends medical marijuana as a successful treatment for certain cancer patients. As part of their patient advocacy they offer steps to obtaining a medical marijuana card for cancer patients and others in need of treatment.
"We fully believe that each patient should have the right to choose what is right for their health and well being," said owner Eugene, "Medical marijuana is a very viable form of healing. I feel privileged knowing that everyday I contribute to sick patients' recoveries."
A harsh cancer treatment typically affects patients in two main ways. First, chemo-therapy or radiation may cause physical ailments such as an upset stomach. Medical cannabis has the ability to ease these symptoms. Second, cancer treatment can also cause depression, which can be treated by legal marijuana more effectively and inexpensively than harsh chemicals used to treat depression that can often remain in the body's system much longer than marijuana. Marijuana can also reduce the cost of medical bills.
In addition to cancer treatment, Sacramento 420 Evaluations says that medical cannabis is highly successful in the treatment of AIDS, Glaucoma, Multiple Sclerosis, Crohn's Disease and others.
The first step to seek medical marijuana treatment is to try other methods of relief first. If those treatments have no effect or the treatment seems too harsh, then a physician from Sacramento 420 Evaluation can prescribe medical marijuana treatment.
Sacramento medical marijuana card carriers gain access to legal marijuana from a variety of dispensaries, all specializing in the holistic healing of pain. Under California State Law, a patient must have a physician recommendation to obtain a medical marijuana card for access to medicinal marijuana. Medical marijuana recommendations are valid for one year.
To consult with a medical marijuana doctor and obtain a medical marijuana card in Sacramento, make an appointment with Sacramento 420 Evaluations at (916) 480-9000. Walk-ins are welcome, so visit their practice at 2100 Watt Avenue Unit #190 in Sacramento. Sacramento 420 Evaluations can also be found online at http://www.sacramentocannabiscard.com.
About Sacramento 420 Evaluations:
Sacramento 420 Evaluations is a medical cannabis clinic in Sacramento that serves the Sacramento area. Sacramento 420 provides efficient, and compassionate medical evaluations for those qualified to access medical marijuana and a Sacramento medical marijuana card. Sacramento 420 is a physician owned and operated clinic offering evaluations given only by California MD's and Sacramento medical marijuana doctors.
# # #