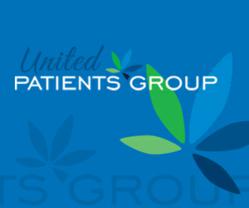 the positive support for legalization in these two states shows that maybe it's time to take a look at cannabis in a new light
San Francisco, CA (PRWEB) November 10, 2012
On Tuesday, both Washington and Colorado became the first states to ever pass measures to legalize recreational marijuana use. Medical marijuana resource UnitedPatientsGroup.com says this groundbreaking step towards the end of marijuana prohibition has the potential to bring major changes to the patient population.
"Right now, marijuana use is unfortunately seen as taboo in many communities," says John Malanca, founder and owner of UnitedPatientsGroup.com. "But the positive support for legalization in these two states shows that maybe it's time to take a look at cannabis in a new light."
Marijuana prohibition has been in full force since the 1970s, when the Comprehensive Drug Abuse Prevention and Control Act of 1970 was enacted under the Nixon administration, which lists marijuana as a Schedule I substance under the Controlled Substances Act. But this past election showed just how much public opinion is changing in terms of drug policies.
Whether or not the federal government approves these changes is another story. In both Washington state and Colorado, the initiatives that passed by a majority vote allow anyone over the age of 21 to purchase marijuana for recreational use, without a doctor's recommendation. However, the Justice Department can still file suit to block these laws if it decides they violate federal statute.
"Marijuana is currently still illegal under federal law, and only time will tell if Colorado and Washington are successful in their efforts, but this is the forward momentum we needed as a society to produce tangible change across the board," says Malanca.
The claimed benefits of legalizing marijuana range from fiscal to psychological and reach as far as the Mexican drug cartel. For patients, Malanca foresees wider acceptance of medical marijuana use from peers, as well as law enforcement.
"Patients won't feel like they need to hide the fact that they use marijuana for medical reasons anymore," says Malanca. "It will no longer be this social stigma that people are ashamed of and it will no longer be a reason for patients to be prosecuted under the law."
Malanca also sees the legalization of marijuana for recreational use as a benefit to patients in these areas due to the estimated price decrease that could come with its regulated sale. "Legalization opens many doors to patients, including cheaper prices and access to safe, reliable and quality-controlled cannabis."
What exactly do Washington's Initiative 502 and Colorado's Amendment 64 entail? Find the details and join the discussion at http://www.unitedpatientsgroup.com/blog/.
To learn more about United Patients Group, please call (415) 524-8099 or visit http://www.UnitedPatientsGroup.com. The best way to stay informed about developments is to "like" United Patients Group on Facebook and "follow" Untied Patients Group on Twitter.
About UnitedPatientsGroup.com
UnitedPatientsGroup.com is a discreet, safe, and professional online medical cannabis information resource for prospective and current patients, caregivers, and medicinal cannabis industry professionals.
While most online medical marijuana sites cater to patients already familiar with medical marijuana, the UnitedPatientsGroup.com website is a comprehensive and easy-to-use information source for people of all ages and experience levels, from novice medical cannabis users to experienced industry professionals. The site's News, Resource, and Blog pages introduce new patients to the ins and outs of medical marijuana healthcare, while helping experienced providers stay abreast of the latest developments in CBD therapies.
A free Five Star-rated UPG medical marijuana app is now available for free on the iTunes app store for iPhone 3GS, iPhone 4, iPhone 4S, iPhone 5, iPod touch (3rd generation), iPod touch (4th generation) and any iPad.