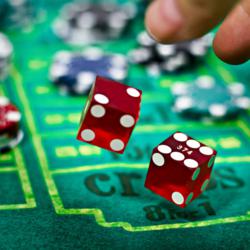 We spend time with our clients teaching them about the importance of fresh, relevant content, optimized with SEO best practices in mind.
San Diego, CA (PRWEB) June 18, 2013
Rosemont Media is a dental and medical marketing and website design agency that specializes in providing an all-inclusive online advertising solution for dentists, plastic surgeons, bariatric surgeons, ophthalmologists, and more. The Rosemont Review is the agency's search marketing blog, which focuses on the latest developments and trends in website design, SEO and social media, and how these changes can affect the practices of their clients and their industries as a whole.
In a recent article titled, "The Biggest Gambles You Can Take While Marketing Your Practice," Rosemont Media outlines three of the most common website pitfalls for doctors and dentists, and offers solutions to help these practices improve their online presence as they address these concerns and strive to reach more patients. According to the agency's CEO Keith Humes, the ultimate goal when marketing a medical or dental practice is to focus on the end-user: "For each of our clients, the quality of patient care is their greatest concern, so it is extremely important for us to help them improve patient care across all online channels and ensure a positive experience with every interaction with the practice."
The first concern addressed in the post is the need for a mobile strategy. Humes recommends responsive website design over other mobile options because this approach provides the best user experience. Regardless of how practices approach the mobile revolution, he stresses the importance of connecting with patients in the mobile landscape because more and more patients are accessing the Internet with their smartphones and tablets.
The remaining two gambles Humes and the Rosemont Media team warn against have to do with the content of their clients' sites and how this content is optimized. He says the agency's clients are bombarded by unsolicited advice regarding the health of their dental and medical SEO that is alarmist and inaccurate. Education is the best way to verify the validity of these claims and work to improve the content on the practice's site, according to Humes. "We spend time with our clients teaching them about the importance of fresh, relevant content, optimized with SEO best practices in mind."
Ultimately, Humes says addressing these three pitfalls can vastly improve the performance of a practice's website, and increase their clients' ability to connect with and engage current and potential patients. While ignoring these concerns may not have an immediate impact on the success of their practice, he adds that a proactive approach will not simply help maintain the current level of patient care, but further increase each patient's commitment to the practice.
About Rosemont Media
Rosemont Media combines the latest in online advertising with the proven methods of traditional advertising to create an all-encompassing search marketing agency. The company strives for compatibility across all media channels, including medical website design, social media for dentists and surgeons, and medical and dental SEO among others. Rosemont Media operates under strict terms of market exclusivity, meaning the agency works with one practice per industry, per market.