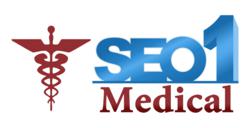 These marketing with more proven organic SEO are going to be key to doctors and physicians to position their practices for internet marketing success
Dallas, Texas (PRWEB) January 31, 2013
Dallas based SEO 1 Medical, a search engine optimization company specializing in online medical marketing has published a new article updating doctors and physicians about the future trends in medical marketing in 2013. SEO 1 Medical believes these predictions will help doctors and physicians contemplate how past and future events will shape the online medical marketing field in 2013.
Rodney Brooke of SEO 1 Medical feels cross channel marketing, email marketing, mobile apps, and social media marketing will be the areas that will play a crucial role in medical marketing in 2013. When asked to explain further Mr. Brooke explained, "Traditional approaches of engaging with patients before and after the purchase of a medical service will inevitably change with time. Today existing and future patients are creating their own expressways across several channels as they research, discover, buy, and recommend medical services."
The article titled "Inspired Online Medical Marketing Predictions for 2013" also talks about how mobile apps and social media marketing can expand the patient base of medical professionals. This timely article underlines the fact that SEO 1 Medical is truly on top of things when it comes to medical marketing. Mr. Rodney Brooke is very bullish about his company's prospects, confidently adding "We have some ground breaking ideas we plan to implement in the coming year to give our clients a much higher return compared to past years. Our team is ready to hit the ground running, and 2013 will prove a turning point for SEO 1 Medical."
Including these marketing with more proven organic SEO are going to be key to doctors and physicians to position their practices for internet marketing success.
About SEO 1 Medical:
SEO 1 Medical is a specialized medical marketing service provider in Dallas, Texas. As an internet marketing firm it offers customized solutions to the health care industry. It has over 30 years of combined experience in medical marketing, search engine optimization (SEO), Google optimization, social media marketing, cross channel digital marketing, pay per click, article marketing, and press release distribution.
Contact:
Rodney Brooke
888-263-9434
http://www.seo1-medical.com