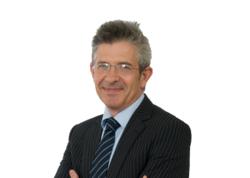 It's not really about the money. They are not out for what they can get but require a proper explanation and an apology for what has happened to them.
Poole, Dorset (PRWEB UK) 28 June 2013
Coles Miller Solicitors have seen a doubling of their clinical negligence caseload over the last 12 months – creating two new jobs with further expansion predicted.
The firm's specialist medical negligence solicitors report a dramatic increase in their workload as more people take legal action against hospitals and GPs.
Coles Miller's Clinical Negligence Department is led by Partner David Simpson, a Senior Litigator and member of the Association of Personal Injury Lawyers (APIL).
"There has been a massive increase in clinical negligence claims and we are expanding the department to deal with that," he said.
Within the next few weeks his team will increase to 10 fee earners and support staff. Last year there were seven on the team.
Two more posts are expected to be created next year as work increases still further.
The increasing number of people claiming compensation for medical negligence is due to several factors, says Mr Simpson:

Reduced spending and staff shortages in the NHS – health workers are being "overstretched and I perceive there to be a lack of proper training"
Better patient knowledge thanks to the widespread availability of medical information on the Internet.
Public awareness has also been spurred by a number of high publicity cases such as the PIP breast implants compensation claims. The Department of Health says that 47,000 UK women may be affected.
Tens of thousands of people may also be affected by faulty hip replacements.
One manufacturer has withdrawn two products amid safety concerns, prompting hip replacement compensation claims from worried patients.
Dorset-based Coles Miller has a high success rate with its medical negligence cases. The team is working on a wide range of claims from all over England and Wales.
Mr Simpson said: "These people are not ambulance-chasers. It's not really about the money, they are not out for what they can get but require a proper explanation and an apology for what has happened to them.
"They are very genuine people who are often more concerned about trying to stop what has happened to them from happening to anyone else than they are about monetary compensation."
Coles Miller is currently taking legal action on behalf of clients affected by a wide range of medical negligence issues. More recent cases include:

People being allegedly discharged from hospital without being given the correct blood-thinning medication, leading to deep vein thrombosis and pulmonary embolisms
Alleged failure to diagnose appendicitis – leading to a burst appendix
Alleged failure to diagnose Cauda Equina Syndrome – caused by compression of the nerves which may result in a combination of low back pain, bilateral sciatica, saddle sensory disturbances, bladder and bowel dysfunction and lower extremity motor and sensory loss associated with numbness and pins and needles. This is a medical emergency and immediate referral for investigation and treatment is required to prevent or at least limit permanent neurological damage such as the loss of ability to walk, incontinence and sexual dysfunction.
Extravasation – pain and swelling in soft tissues caused by a cannula (tube) being allegedly inserted incorrectly during the administration of drugs, such as chemotherapy
Alleged missed ectopic pregnancies.
Mr Simpson and his team regularly see "some very harrowing cases."
"Some clients will never walk again, never work again, they may suffer a marriage breakdown and some people are psychologically damaged," he said.
For further information about taking legal action over clinical negligence, please contact Coles Miller Solicitors Partner David Simpson, 01202 338889.
Notes For Editors
Coles Miller is one of Dorset's leading law firms with offices in:

Poole - (01202) 673011
Charminster - (01202) 511512
Bournemouth - (01202) 293226
Broadstone - (01202) 694891
Wimborne - (01202) 935039
Coles Miller is one the largest law firms in the region with 14 Partners and around 110 staff. It traces its history back to the late 1920s.
As well as providing a full legal service for the private client, the firm also has one of the largest dedicated commercial departments in the Bournemouth and Poole area.