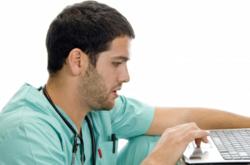 MedicalSchoolsinUSA.com is helping connect students with the right schools at the right price.
Phoenix, AZ (PRWEB) August 18, 2012
Top Medical Schools in the United States are in need of students and offering great incentives in an effort to create enough professionals to meet unprecedented demand.
While traditional medical schools are competitive and expensive, training in the Allied Health professions is readily available and offered at a much lower price. Careers in nursing, ultrasound technology and radiology are expected to grow by as much as 44 percent through 2020.
"There's no other profession offering this kind of growth and job security," said MedicalSchoolsinUSA editor Ben Davidson. "Our goal is to help anyone interested in a career in the medical field find the right school or online educational program to help them succeed.
MedicalSchoolsinUSA.com provides rankings on hundreds of schools throughout the country as well as a series of articles to help visitors learn more about the healthcare profession and what it takes to break into the field.
"Our research is extensive and based on the most current industry figures available," Davidson said. "Visitors to our site can choose with confidence knowing every school we recommend was picked based on our editorial criteria."
The site highlights the occupational outlook, salary potential and work environment of multiple allied health professions and provides information on what schools are providing the best education for the best price.
"There are several factors to take into consideration when looking for a school, and it's very research intensive," Davidson said. "We take care of most of that research so visitors to our site know they are getting high quality, accredited schools that will prepare them for a career in the medical industry."
The top medical schools in the USA will prepare students to embark on a rewarding and fulfilling career and help confront an employee shortage that could impact healthcare at all levels.
For more information on medical careers and schooling, visit http://www.medicalschoolsinusa.com.