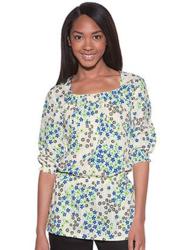 We continually offer the best deals ever alongside best prices we have for the stylish and trendy animal and floral print scrubs, cartoon scrubs and scrub pants to match
(PRWEB) November 26, 2011
Pulse Uniform is thrilled to celebrate Cyber Monday with a huge clearance sale on all its print scrubs from major brands including Cherokee Uniforms, Landau, Dickies, Adar, Barco, Skechers, and Urbane. Collections with cartoon scrubs such as Tooniforms, Disney, Cherokee HQ, Dickies Enzyme, Dickies EDS, and many more are also included in the sale.
"It has become an annual activity for Pulse Uniform to celebrate Cyber Monday with an incredible sale on its topnotch of the line print scrubs," said Ann, Customer Support Assistant Manager. "There is no better way to show our loyal customers our appreciation than by offering them huge savings on our cartoon scrubs and scrub pants. This is always on top of other daily deals we have including free shipping with orders $75 and above. "
She adds that customers should really take advantage of this huge Cyber Monday print scrubs clearance because these print and cartoon scrubs are on sale only until supplies lasts. Choosing the best and most fashionable prints scrubs is hard as there are so many beautiful patterns and prints available but customer support is always available 24/7 to help them choose the best print scrubs or cartoon scrubs with coordinate scrub pants.
"We focus a lot on customer service and exceeding our customers' expectations is why we do our best to continuously look for ways they can get value for their hard-earned money. We continually offer the best deals ever alongside best prices we have for the stylish and trendy animal and floral print scrubs, cartoon scrubs and scrub pants to match. This is neither the first clearance sale nor will it be the last but by far it's the biggest one we have offered," says Ann.
Biggest print scrubs sale on Cyber Monday until supplies last! Save huge on your favorite animal print or cartoon scrubs by placing an order online or by calling 1-866-967-8573. There is no need for a promo code because all print scrubs are included on Cyber Monday sale.
Pulse Uniform definitive goal is to provide answers to all medical uniforms needs of the professionals in the health care industry. Thus, since 2003 they have been providing superior quality medical and nursing uniforms, accessories and medical supplies with the help of trusted brands all over the country.
###