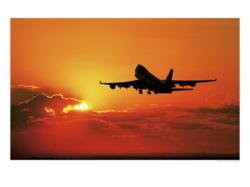 IHT World recently implemented a unique dental and medical tourism destinations directory that serves two purposes
New York, NY (PRWEB) August 22, 2012
Medical tourism marketing can be extremely expensive and quite challenging.
The success of medical tourism marketing depends on whether or not the target audience can easily access information. Plus if the three main components of medical tourism marketing are not fully met; healthcare information, quality medical tourism facts, and proper search engine optimization, a business's marketing efforts may produce dismal results.
The internet is the main source that most potential medical tourism patients will use to gather information. Thus hospitals and clinics catering to medical tourism understand the need for a powerful, effective online presence.
That's why IHT World has launched a highly effective, yet low cost medical tourism destinations directory. The directory's unique design and implementation enables a company's medical tourism efforts to yield far more patient inquiries.
With this in mind, IHT World recently implemented a unique global dental and medical tourism destinations directory that serves two purposes:
1) To give potential patients easy to access information.
2) To give hospitals and clinics a quality, low cost marketing opportunity that is uniquely effective.
"There are potential patients that want to plan medical tourism, but they have a predetermined country destination in mind", stated Pam Brammann, R.N. President of IHT World. Mrs. Brammann added, "Such a potential patient will go to a search engine looking for medical tourism in their desired country. That's why IHT World optimizes each webpage representing each country; we want hospitals and clinics to be easily found on search engines to ensure maximum online exposure".
Some marketing companies design and redesign websites, which may be necessary. However IHT World has focused exclusively on offering highly specialized, low cost solutions that create powerful, effective results for hospitals and clinics around the world, including the United States.
For more details visit http://www.ihtworld.com/medical_tourism_marketing.html