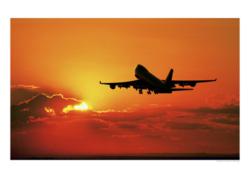 When one compares the cost of health care in the United States with the cost of care in most any other advanced country, typical savings are usually in the range of 50 percent to 80 percent
LeClaire, IA (PRWEB) April 17, 2012
Medical tourism is the act of obtaining surgery or health care treatment in a country other than your own country of residence. IHTWorld.com is a medical tourism website that was launched to help Americans uncover highly accreditated health care treatment and surgery, without the high cost.
While medical tourism has been popular in numerous countries around the world, Americans have only recently begun to understand the benefits of the medical tourism option.
When one compares the cost of health care in the United States with the cost of care in most any other advanced country, typical savings are usually in the range of 50 percent to 80 percent.
When you add in the cost of travel for two, tremendous savings are still realized making medical tourism a cost saving option that does not compromise quality of care.
IHT World offers valuable information that helps Americans make informed decisions concerning their health care choices. IHT World then offers a variety of assistive services, such as ensuring safe transfer of medical records abroad to the patient's choice hospital.
Individuals, employers and insurance companies are all experiencing the financial burden of American health care. IHT World offers customized medical tourism services that will help reduce health care costs without compromising quality.
To discover more go to http://www.ihtworld.com