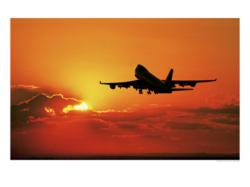 IHT World's new website will offer medical tourism and dental tourism related businesses free to low cost advertising opportunities
LeClaire, IA (PRWEB) April 26, 2012
IHT World specializes in medical tourism, which is the act of obtaining surgery or health care treatment in a country other than your own country of residence.
Because the need for medical tourism is quickly emerging, IHT World has decided to center their website on educating the public concerning various aspects of dental and medical tourism.
In addition to medical travel information, people who visit IHT World website will want to review various health care services, hospitals and clinics around the world.
Therefore if a business that is associated with medical tourism or dental tourism meets IHT World's criteria, their website will be granted access to extremely low cost advertising packages to choose from, starting at free.
IHT World's new website will meet the needs of people searching for medical tourism and dental tourism information, in addition to offering dental and medical tourism related businesses free to low cost opportunity to advertise their services.
To discover more go to http://www.ihtworld.com