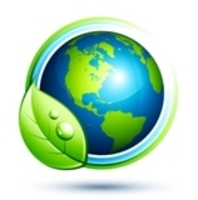 Through our Health Traveler Blog, we hope to offer practical insights and the most current information on the direction the medical tourism industry is heading.
(PRWEB) August 21, 2010
It is estimated that by the end of 2010, more than 400,000 Americans will use treatment abroad for a variety of health needs. It is a phenomenon known as medical tourism—a rapidly growing industry that will soon account for $40 billion annually and hundreds of choices in accredited hospitals and treatment centers.
A newly-launched health traveler blog, http://www.health-traveler.com/blog/, hopes to help consumers make informed travel choices when trying to weed through the myriad of options available for treatment abroad. The blog, which is currently offered by trusted information group Health Traveler, will provide the latest information, news and opinions on the expanding field of medical tourism.
"For a potential health traveler to make an educated decision, it's important to understand that accreditation and quality measures for treatment of health conditions vary widely from country to country," said Tom Nagy, Health Traveler CEO. "Through our health traveler blog, we hope to offer practical insights and the most current information on the direction the medical tourism industry is heading."
The availability of medical tourism has provided a much-needed alternative to rising health costs that could limit options for many patients seeking quality healthcare. While there are currently more than 130 countries that want to offer options for treatment abroad, the locations most sought out by U.S. health travelers include such locales as India, Thailand, Mexico, Costa Rica and Singapore. The health traveler blog will offer up-to-date information on up and coming locations as well.
In its broadest sense, many patients often view treatment abroad as an opportunity to address health conditions while seeing the world. The new health traveler blog will provide up-to-date information on the best medical tourism choices for addressing commonly sought after treatments such as health checks, elective surgery, dental and cosmetic surgery and wellness-related travel.
Health travelers often seek quality care for procedures that many insurance providers either cover in a limited capacity or deem as elective such as dental work, cosmetic surgery, fertility treatments and LASIK eye repair. In other cases, medical tourism options are sought by the uninsured or underinsured for life threatening illnesses such as heart surgery, orthopedics, neurosurgery and cancer treatments. It is estimated that about 85 million Americans currently fall under this health statistic.
Many agencies currently exist to assist consumers with treatment abroad by working with hospitals, treatment providers, airlines and hotels to package the best rates. As the dynamics of global healthcare continue to change, the health traveler blog will provide updates on the evolution of medical tourism as governments creatively design options to meet growing global healthcare demands with limited resources.
###