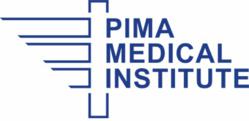 At Pima Medical Institute, we are excited to provide a comprehensive radiologic sciences bachelor's degree completion program that will help propel students to the next level in their careers in less than four years
(PRWEB) February 09, 2010
Medical training school, Pima Medical Institute, a leading private medical career college, announced today the offering of its first bachelor's degree program, the Bachelor of Science in Radiologic Sciences. This online program is the first bachelor's degree program offered by the school, and is also the first bachelor's degree approved by Pima Medical Institute's accrediting bureau, the Accrediting Bureau of Health Education Schools (ABHES).
The BSRS degree offered at Pima Medical Institute is a completion medical training program designed to help current radiologic technologists attain their goals of professional advancement in radiography as health care managers and leaders. Prospective students must have current certification with the American Registry of Radiologic Technologists (ARRT) or similar national certification, possess a high school diploma or recognized equivalency, and have completed a total of 70 semester credits of specific coursework at the postsecondary level at an institution accredited by an agency recognized by the United States Department of Education or the Council for Higher Education Accreditation.
"At Pima Medical Institute, we are excited to provide a comprehensive radiologic sciences bachelor's degree completion program that will help propel students to the next level in their careers in less than four years," said Mark Luebke, president of Pima Medical Institute. "We anticipate this program will be a benchmark not only for Pima Medical Institute, but also for ABHES as we look forward to offering a variety of bachelor's degree options for the health care community in the future."
Pima Medical Institute developed the BSRS program, including its mission, philosophy, objectives and goals, with input from the eight radiography program directors from across its network of campuses. In addition, Pima utilized market research obtained from employers of radiologic technologists on key skills they look for when hiring employees. Following the gathering of that research, the college mapped out objectives for the courses in the program and developed syllabi before carving out the online coursework.
Prior to being able to offer the program, Pima was required to work through the accrediting process, and received approval from both the Arizona State Board for Private Postsecondary Education and ABHES.
"We are pleased that the BSRS at Pima Medical Institute is the first bachelor's degree program for ABHES," said Carol Moneymaker, executive director of ABHES. "In its application for approval, the school has described a baccalaureate program that will meet the rigorous quality standards of ABHES accreditation."
The online offering of the BSRS program provides students with flexibility, allowing them to better balance their education with their personal and professional commitments. The program content includes a variety of medical training subjects such as courses in advanced level radiography and health administration.
Learn more about Pima Medical Institute and their medical training programs.
About Pima Medical Institute
Established in Tucson in 1972, Pima Medical Institute (PMI) is one of the premier medical career colleges in the western United States. PMI is a privately owned, accredited school dedicated to providing students with a well-rounded education that offers theoretical classroom studies coupled with real world training on-site at medical facilities. Pima offers a wide range of certification and associate's degree programs, such as medical assistant, radiography, veterinary assistant and pharmacy technician.
PMI operates a total of 11 campuses in seven western states, with locations in Albuquerque; Tucson and Mesa, Ariz.; Denver and Colorado Springs, Colo.; Seattle and Renton, Wash.; Las Vegas; Houston; and Chula Vista, Calif. For more information and a complete list of programs offered at each of our campuses, visit pmi.edu or call 1-888-442-5998.
About Accrediting Bureau of Health Education Schools
The Accrediting Bureau of Health Education Schools (ABHES) is dedicated to enhancing the quality of education and training, and promoting institutional and programmatic accountability through systematic and consistent program evaluation. ABHES assures the quality of the programs it accredits and assists in the improvement of those programs by focusing on recognition, resources and service. This quality-determination is accomplished by rigorous and systematic evaluation based on valid standards. To learn more, visit ABHES on the Web at Accrediting Bureau of Health Education Schools [abhes.org __title__ Accrediting Bureau of Health Education Schools].
###