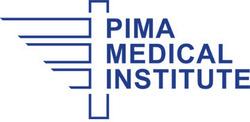 Houston, TX (Vocus) September 7, 2010
Medical training school, Pima Medical Institute, one of the premier health care career training schools in the western United States, is expanding their presence in Houston. The school moved into a larger facility and is now offering four certificate programs, in addition to an associate degree program offered in Radiography.
The new facility will feature increased classroom and study space as well as state-of-the-art medical equipment. Students will also have the option of choosing to train to become medical assistants, ultrasound technicians, veterinary assistants or pharmacy technicians through one of Pima's certificate programs.
Pima Medical Institute first entered the greater Houston area in last year. In 2009, the medical training school was invited to meet with Memorial Hermann to determine interest in transferring the hospital system's radiology technology school, a leader in radiology education in Houston since 1961. In the fall of 2008, PMI and Memorial Hermann entered into a clinical affiliation.
For those interested in learning more about Pima Medical Institute or the programs offered at the Houston campus, visit http://www.pmi.edu or call 1-888-442-5998.
About Pima Medical Institute
Established in Tucson in 1972, Pima Medical Institute (PMI) is one of the premier medical training schools in the western United States. PMI is a private, family-owned, accredited school dedicated to providing students with a well-rounded education that offers theoretical classroom studies coupled with real world training on-site at medical facilities. Pima offers a wide range of certificate and associate's degree programs, such as medical assistant, radiography, veterinary assistant and pharmacy technician.
PMI operates a total of 13 campuses in seven western states, with locations in Albuquerque; Tucson and Mesa, Ariz.; Denver and Colorado Springs, Colo.; Seattle and Renton, Wash.; Las Vegas; Houston; and Chula Vista, Calif. For more information and a complete list of programs offered at each of our campuses, visit http://pmi.edu or call 1-888-442-5998.
# # #