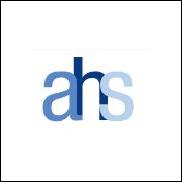 I don't need cute, I need functionality.
Warren, NJ (PRWEB) July 13, 2007
Advantedge Healthcare Solutions, a medical billing and medical billing software company announces business technology for doctors and health care organizations that would make their medical practices far more efficient.
"Why is it that societies' smartest people--those who pioneer the use of cutting-edge technology to advance the practice of medicine--are often last to embrace business technology that would make their practices far more efficient?" ask Bill Gilbert and Steve Sullivan of AHS.
We are speaking, of course, about physicians, and the health care organizations they build. Physicians won't hesitate to implement the latest proven diagnostic and treatment tools, such as 3D imaging, robotic surgery or nanotherapy. The patient benefits are clear and justify the investment.
But when it comes to their practice management, physicians are, by and large, technology-challenged. Most still take notes with pens and clipboards, double-enter patient information on computers installed years or even decades ago, collaborate via inter-office faxes, and so on.
Look no further than Congress for evidence that practice management is stuck in an '80s mindset. For years, legislators have been drumming up proposals devised to motivate health care organizations to embrace EHRs.
Indeed, multiple bills are winding their way through Congress right now, including HR 2377, reintroduced by Rep. Phil Gingrey (R-GA), which uses tax abatements to encourage health care organizations to invest in HIT, specifically EHRs and e-prescriptions.
"What's wrong with this picture? Congress is throwing money at physicians to adopt a process--digital record keeping--that businesses in general have been using for more than 20 years. And that's only the beginning."
Health care's reluctance to modernize practice management and reimbursement systems has reached epidemic proportions. The primary symptom: spiraling health care costs put intensive downward pressure on physicians' revenue while, at the same time, put upward pressure on their costs. The result: another "catch 22" in the health care crisis.
The time has come for physicians to become advocates of IT solutions and services as modern and innovative as their diagnostic, treatment and surgical tools. By reducing costs, improving workflow and streamlining operations, modern management systems and services can help cure what ails the health care field, and resuscitate a struggling industry.
Cost Catalysts and Containment
A recent RAND study determined that HIT, when properly implemented and widely adopted, would save money and significantly improve health care quality--the two biggest issues facing the health care industry.
EHRs are only one piece of this much larger puzzle. One often overlooked reason costs are climbing: the lack of comprehensive practice management software. Practice management covers all aspects of workflow, including patient and room scheduling, medical billing, prescriptions, transcription and EHRs.
One assumption that is popular, including in Congress, is that any IT investments will save money and improve care. EHRs have proven to be a classic example where this assumption is wrong.
It can cost nearly half a million dollars to install an EHR system, plus $10,553 a year in staff costs (per full-time physician) to operate, according to the Medical Group Management Association (MGMA). And that doesn't factor in the ongoing technical staffing and IT costs these more complicated systems require. Larger organizations can absorb these expenses, but smaller ones can be crushed by them.
Compare that to the $10,009 in staff costs when managing paper records within a practice. The bottom line: EHRs may improve care but only at a financial cost. No wonder that only 10 to 20 percent of physician's have installed EHRs.
Potential Solutions
Clearly, the "nirvana" for physicians includes comprehensive IT solutions that handle the full range of a physician's daily activities. Some important approaches that can help include:

Claim systems that standardize records. Most insurance carriers and intermediaries have different methods and procedures for processing claims, adding needless time and expense to an already onerous process. The Administrative Simplification provisions of HIPAA were supposed to establish national standards for electronic health care transactions but these too have been undermined by carrier "special handling" exceptions for certain transactions. Standardized records would significantly improve reimbursement cycles by reducing errors, speeding validation and streamlining billing.
Data capture that reduces error and redundancy. This refers to the way offices collect, process, store and file clinical events, such as patients' medical records and insurance information. It's crucial to cut down on redundancy, and reduce the chances for error from double entry or mistaken entries. One high-level IT solution would be a national ID card, or smart card, that carries all vital information on a chip. A simple swipe at the doctor's office would validate the insurance and populate the data fields in an encounter form, leading to faster and more accurate processing.
Outsource models that remove the IT burden from physicians. This is the smartest way to deliver IT solutions to an office that lacks IT expertise. A third-party IT provider can monitor and manage a practice's unique suite of tools, supplying them as needed. This modular approach is particularly suited for small offices, and saves valuable time and money. Larger offices that have difficulty maintaining skilled staff will also find this approach very attractive.
Packages that combine best-in-class software and services. Right now, the different components of an efficient workflow system are made by different companies. What's missing is a solution that seamlessly combines the best programs from each vendor. This would include practice workflow, prescriptions, EHR, billing, appointment scheduling and more.
The good news is that robust integrated systems are expected to hit the scene as soon as the next 12 to 18 months. In the meantime, a "best in class" philosophy will move smart providers in this direction. The challenge: find the best-in-class applications for your specialty. Here are some of the things a practice should look for now:
Solid functionality tailored to needs and specialty. Many systems look good on the surface, but you need to know what is under the cover. One practice executive told us recently, "I don't need cute, I need functionality."
Deep vendor experience in the industry, reflected directly in the software and services.
Proven financial returns or return on investment. Insist on systems and services that consistently deliver revenue increases and cost efficiencies.
We firmly believe that the only way practices can deliver high quality health care is to have a healthy bottom line. In other words, good business leads to great medicine.
Our vision, which we work every day to realize, is that doctors will have the lab work they need to examine, the charts for the right patients, the prescriptions that need to be renewed, and more, at their fingertips all in one easy-to-use workflow--which also happens to be profitable.
The result: physicians will manage their medical offices better, improve patient treatment and increase efficiency--without requiring a mandate from Congress.
Bill Gilbert is vice president of marketing for Advantedge Healthcare Solutions (AHS), a provider of medical billing software-as-a-service to physicians. Steve Sullivan is founder and executive vice president for AHS. They can be reached via e-mail. You can find out more about AHS at their website http://www.ahsrcm.com.
This press release has been distributed by SalemGlobal Internet Interactive Public Relations. Based in New York City, SalemGlobal (salemglobal.com) optimizes websites to increase traffic from search engines for the medical, healthcare, legal, automotive and real estate industries, provides lead generation and improves conversion of site visitors to buyers. Other services include general website marketing, search engine optimization, ecommerce solutions, content management systems, website hosting, web design and maintenance. For further information, please contact Raphi Salem at 646-217-4733.
###