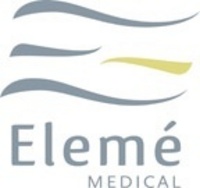 The fact that we have raised a significant round of financing from sophisticated investors in a down market bears strong testimony to the validity of our approach to treating cellulite
MERRIMACK, N.H. (PRWEB) July 16, 2008
The SmoothShapes® System uses a proprietary technology called Photomology® to treat the underlying causes of cellulite. Thermal and non-destructive, Photomology's unique mechanism of action combines dynamic laser and light energy with mechanical massage and vacuum to specifically affect the underlying tissue responsible for the visible manifestations of cellulite. Results include improved appearance of cellulite with tighter, smoother skin that patients can see and feel.
"The fact that we have raised a significant round of financing from sophisticated investors in a down market bears strong testimony to the validity of our approach to treating cellulite," said Nancy M. Briefs, President and CEO. "We have said all along that our claims about SmoothShapes are based exclusively on results obtained in rigorous, independent and ongoing clinical studies of the System. Indeed, the due diligence conducted by our new investors and their ensuing investment in Elemé Medical further substantiates our technology's robust scientific foundation."
"We are intrigued by the immense size of the potential market for the SmoothShapes device," explained lead investor L Capital Partners' Ting Pau Oei, who spent 22 years prior to joining L Capital Partners at Johnson & Johnson, the last 12 at JJDC, Johnson & Johnson's venture capital arm. "Equally important, Elemé Medical's pipeline of other patented technologies is considerable, with 35 issued patents in the portfolio, thereby providing a very substantial barrier to entry in the body shaping sector."
About Elemé Medical
Elemé Medical Inc., headquartered in Merrimack, N.H., is dedicated to providing market-leading technology in all areas of body contouring. Its SmoothShapes® System, a medical device with FDA clearance to market, launched in spring 2008. For more information, visit http://www.elememedical.com.
MULTIMEDIA GALLERY http://www.businesswire.com/cgi-bin/mmg.cgi?eid=5732087