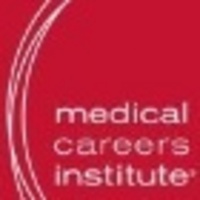 VIRGINIA BEACH, Va. (PRWEB) March 24, 2008
Admission to the Medical Career Education Expo is free and attendees will have the opportunity to see hands-on interactive demonstrations and speak with faculty and staff about their future education and career goals.
Medical Careers Institute offers degree and diploma programs in Dental Assisting, Massage Therapy, Medical Administration, Medical Assisting, Medical Radiography, Physical Therapist Assistant, Practical Nursing, Registered Nursing, and Surgical Technology (available programs vary by campus).
Recently, Medical Careers Institute introduced a Bachelor of Science Degree in Nursing program for registered nurses who want to further their education. The Bachelor of Science Degree in Nursing (RN - BSN) program is designed for registered professional nurses who hold an associate degree or diploma in nursing and a Virginia license to practice. Those who already have associate degrees in nursing can earn their bachelor degrees in less than one year.
For more information about Medical Careers Institute or the Medical Career Education Expo, please visit http://www.medical.edu.
About ECPI College of Technology
ECPI College of Technology is accredited by the Commission on Colleges of the Southern Association of Colleges and Schools (1866 Southern Lane, Decatur, Georgia 30033-4097 or 404-679-4500) to award Bachelor of Science, Associate of Science, and Associate of Applied Science degrees. With campuses in North Carolina, South Carolina, and Virginia, ECPI, a private college established in 1966, offers convenient classes during the day, evening, or online; graduate employment services are provided. IT certification classes are also available.
ECPI's many fields of study include: TECHNOLOGY: Biomedical Equipment Technology, Computer Electronics Engineering Technology, Information Systems, IT/Computer Programming, IT/Networking & Security Management, IT/ Web Design, Medical Imaging Equipment Technology, Simulation & Game Programming, Web Design, Wireless Communications; BUSINESS: Accounting Administration, Business Administration, Criminal Justice; HEALTH SCIENCES: Dental Assisting, Massage Therapy, Medical Administration, Medical Assisting, Medical Radiography, Physical Therapist Assistant, Practical Nursing, Registered Nursing, Surgical Technology; CULINARY: Culinary Arts. (Available programs vary by campus.)