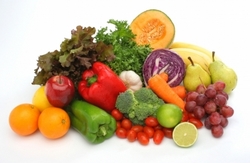 The one thing I have noticed is that the public is largely unaware of the importance of health to everyday living
Greenwich, CT (PRWEB) April 6, 2009
After dedicating 15 years as a general practitioner and establishing a private medical practice, Dr. Davon Jacobson has decided to take health awareness to the internet. His dedication to health has carried him all around the world to different hospitals and meetings with well known physicians in various disciplines.
"The one thing I have noticed is that the public is largely unaware of the importance of health to everyday living," explains Dr. Jacobson, "I honestly feel that they need to be informed about these issues and more involved to gain a full understanding."
Throughout his extensive research on the internet, Dr. Jacobson realized there is a great deal of misinformation on various health topics. In January 2009, he decided to start a personal online weblog entitled; Ask the Doctor: Medical Health Articles. "If one thing is clear to me, it is that the internet is used frequently for information. I really feel passionate about helping people through the information presented in my blog articles," says Dr. Jacobson.
So far, Dr. Jacobson's weblog has reached tens of thousands of people in many different countries aside from the United States of America. The list of countries include those such as India, China, Japan, Switzerland, and Canada. Visitors landing on the weblog tend to be those seeking information about weight loss, vitamins, addictions, popular diets, arthritis, and cancer treatments.
In order to ensure highly relevant content, Dr. Jacobson updates the weblog twice per week with newer information. The visitors have the option to subscribe in a private newsletter for instant updates sent to their e-mail inbox. Dr. Jacobson is also a frequent contributor to a highly functional medical research charity fund. Visitors have the chance to donate and help provide further health awareness to the public through advanced medical research.
About healthy-nutrition-facts.blogspot.com:
The weblog, http://healthy-nutrition-facts.blogspot.com, was specifically designed by Dr. Davon Jacobson to bring attention to all topics related to health. The weblog features highly detailed articles created by Dr. Jacobson himself as well as guaranteed nutrition tips. There are also a wide variety of links that take the visitors to various nutritional supplements, vitamins, and e-books.
The weblog, Ask the Doctor: Medical Health Articles, can be found on the World Wide Web at
http://healthy-nutrition-facts.blogspot.com.
Contact:
Dr. Davon Jacobson, MD
E-mail: drm050067 (at) gmail.com
Web: http://healthy-nutrition-facts.blogspot.com
###