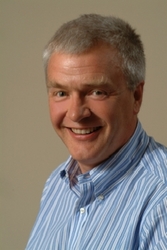 Peterborough, NH (PRWEB) January 8, 2008
M2S Inc., an industry leader in medical image management and analysis, announced today that it has entered into a partnership agreement with ResearchPoint Global (RPG), a joint-venture, full-service CRO with an established presence in nearly 70 countries. M2S provides superior image management, state-of- the-art 3D modeling, and cutting edge image analysis to the pharmaceutical, biotech, surgical, and medical device industries. The partnership with RPG is the next step in M2S' international growth for its Clinical Trials Services division.
The partnership will provide M2S' clinical trials clients with access to RPG's integration of services, including international regulatory support, patient recruitment, and site selection and management. In addition, the partnership will help M2S expand its rapidly growing business with offices, sites, and experienced personnel in over 70 countries, while supporting the global deployment of its proprietary image transfer technology.
M2S' CEO, Wes Chapman, said, "We're pleased to be a part of the RPG network. RPG delivers the highest standard of quality in customer service while continually seeking innovative and cost-effective solutions to their clients' needs. This new partnership will allow clinical investigators working on a global level to focus more freely on what they do best, rather than on the art, science, and logistics of core lab image processing and management -- which is what we do best. The global expansion of our technology and the extension of our services will serve our clients well and help secure our plans to become the preeminent image management company."
President and CEO of ResearchPoint and founding partner of RPG, John Farinacci notes, "We are pleased to now offer our clients comprehensive imaging services to support their clinical trial objectives. The collaboration with M2S and the imaging capabilities they offer creates seamless delivery between clinical monitoring and imaging management activities. RPG will now be able to collect and manage image data, and support independent reviews, whether centralized, remote, regional or global. Imaging services will reside at each of our global locations to ensure security and real-time monitoring."
M2S' DICOM ArmorCar™(DAC™) image transfer technology has revolutionized the way medical images are transported between sites, core labs, and clinical trial sponsors. The DAC™ transfers image data securely in their original digital DICOM format for immediate, real-time QC assessment and query generation/resolution. In addition to its preservation of data integrity, the DAC™ provides incredible time savings and eliminates the immense costs associated with storing data on CDs and shipping them via courier, a standard practice in the industry today. The DAC is the first system designed specifically to address these significant issues, and the expansion of its global integration will allow clinical trial sponsors to utilize its power to manage their large international trials more efficiently and cost- effectively than ever before. DACs have already been installed and implemented in over 250 institutions in the U.S.A., as well as a growing number in Europe, South America, and Asia.
About M2S:
M2S is a pioneer and leader in imaging core lab services and data management technology for clinical trials. For the past 15 years the company has worked with many of the world's leading academic centers, managing, under protocol, over 25 million images from around the globe. M2S develops image-based systems and protocols that reduce time, costs and uncertainty for the healthcare discovery and delivery community.
About ResearchPoint Global:
ResearchPoint Global is a joint venture comprised of global CROs and technology service providers. ResearchPoint Global (RPG) has 14 development partners and maintains a presence in nearly 70 countries. Each of these companies has a customer-centric focus and track record of success with pharmaceutical, biotechnology and medical device companies. The ResearchPoint Global team uses a continuum model of integrated clinical development services to expedite product development and improve the outsourcing experience for customers and investigators.
###