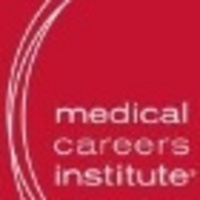 VIRGINIA BEACH, Va. (PRWEB) August 10, 2007
Admission to the Medical Career Education Expo is free and attendees will have the opportunity to see hands-on interactive demos using life-like simulation technology and speak with faculty and staff about their future education and career goals.
Saturday, August 11th 10am - 4pm
-- Newport News, VA
-- Virginia Beach, VA
-- Charlotte, NC
-- Concord, NC
Monday, August 13th and Tuesday, August 14th 9am - 8pm
-- Charlotte, NC
-- Concord, NC
Saturday, August 18th 10am - 4pm
-- Greensboro, NC
-- Raleigh, NC
-- Charleston - N. Charleston, SC
-- Columbia, SC
-- Greenville, SC
-- Manassas, VA
Monday, August 20th and Tuesday, August 21st 9am - 8pm
-- Raleigh, NC
For more information about the Medical Career Education Expo, please visit http://www.medical.edu or call 877-338-0006.
About ECPI College of Technology
ECPI College of Technology is accredited by the Commission on Colleges of the Southern Association of Colleges and Schools (1866 Southern Lane, Decatur, Georgia 30033-4097 or 404-679-4500) to award Bachelor of Science, Associate of Science, and Associate of Applied Science degrees. With campuses in North Carolina, South Carolina, and Virginia, ECPI, a private college established in 1966, offers convenient classes during the day, evening, or online; graduate employment services are provided. IT certification classes are also available.
ECPI's many fields of study include: TECHNOLOGY: Biomedical Equipment Technology, Computer Electronics Engineering Technology, Information Systems, IT/Computer Programming, IT/Networking & Security Management, IT/ Web Design, Medical Imaging Equipment Technology, Simulation & Game Programming, Web Design, Wireless Communications; BUSINESS: Accounting Administration, Business Systems Administration, Criminal Justice Technology; HEALTH SCIENCES: Dental Assisting, Massage Therapy, Medical Administration, Medical Assisting, Medical Radiography, Physical Therapist Assistant, Practical Nursing, Registered Nursing, Surgical Technology; CULINARY: Culinary Arts. (Available programs vary by campus.)