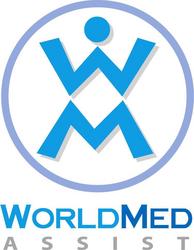 more beautiful than we'd ever imagined, and immaculately clean
San Antonio, TX (PRWEB) April 13, 2009
Duane Walker and his wife Cheryl have nothing but praise to sing for the medical care and personal attention they received in March before, during and after Duane's heart bypass surgery in Mexico at Hospital Angeles in Mexico. Their journey, facilitated by medical tourism company WorldMed Assist, marks the end of heart symptoms caused by one completely and two partially blocked arteries.
Last summer, after a stress test revealed the likelihood of artery trouble, Walker's U.S. cardiologist recommended an angiogram to test the extent of his blockage. But without health insurance to cover the test and whatever procedures it might lead to, he decided to join the swelling ranks of medical tourists -- those who leave their home country for medical care in another. Years earlier, the Walkers made a financially forced decision to forego health insurance and take the risk of paying for all their medical care. Walker had spent his career in the insurance industry so he fully understood the risk this entailed.
"We'd been paying $3,000 each quarter for a private policy to cover both of us, and that wasn't something we could continue. You take that risk hoping the wheels don't fall off. At the time, we were more concerned about Cheryl's diabetes leading us into difficulty, never expecting it would be my heart," he said.
Unlike some medical tourists, the Walkers had no second thoughts about leaving home for medical care, and especially not with Mexico as their destination. They'd recently returned to the states after living three years near Guadalajara. There, they'd been impressed with the quality of health care, often delivered by U.S.-trained doctors.
To find a hospital in Mexico as near to his San Antonio home as possible, Walker went on the internet and found WorldMed Assist, and learned they had a partner hospital across the border, so I contacted them," said Walker.
"Janet Kwan at WorldMed Assist coordinated all my arrangements for my heart surgery abroad. She made it all very easy."
Any doubts about this being the right decision vanished when Walker learned the credentials of his medical team in Mexico, which included Cardiologist Dr. Jorge Luna's post graduate fellowship at renowned Stanford.
Both Cheryl and Duane were elated with their entire experience in Tijuana. They were picked up at the San Diego airport, escorted across the border and delivered to the hospital to begin a week of intense medical care at a facility "more beautiful than we'd ever imagined, and immaculately clean," recalled Cheryl. For the first week, she stayed in the hospital room with her husband, and then they both moved to a nearby hotel for an additional week of recuperation.
"After Duane's surgery, both Dr. Jimenez and Dr. Luna stayed in daily contact with both of us," said Cheryl. "They answered all our questions and made sure Duane's recuperation was on track."
In the operating room, Mario Alberto -- who in the U.S. would be likened to a private nurse -- was assigned to stay with Walker from surgery through his release to the hotel. "Mario was wonderful, patient, respectful and always knowledgeable about Duane's condition," recalled Cheryl. She cited a number of other nurses and therapists who also made special efforts to keep her husband comfortable through the healing process, and was impressed with the hospital's patient coordinator who made sure they wanted for nothing at either the hospital or the hotel.
After returning home, the Walkers wrote a letter to the hospital's business director, Carlos Ruiz, saying they would both highly recommend the hospital's program with facilitation by WorldMed Assist to "anyone considering cardiac care in Mexico."
About WorldMed Assist
Experts in facilitating global health care, WorldMed Assist's mission is to improve lives by helping patients receive high quality medical treatment abroad at affordable prices. WorldMed Assist coordinates and simplifies every aspect of care and travel and makes high quality, low cost cardiac surgery available. Waiting times are virtually eliminated, track records are proven, and facilities are state-of-the-art. WorldMed Assist also provides medical tourism as an option for self-insured businesses seeking expanded and affordable health care options for employees. Visit WorldMed Assist at http://www.worldmedassist.com to learn more about medical travel.
###