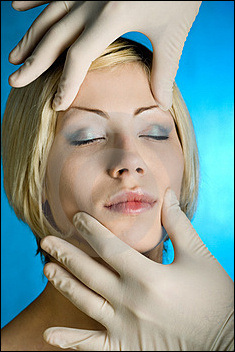 because they are away from the stresses of home and can totally relax which is equally as important as the surgery itself for the healing process.
Rio de Janeiro, RJ (PRWEB) April 4, 2007
Rio de Janeiro is the world capital of plastic and cosmetic surgery, but "you don't have to travel all the way to Brazil to get professional advice about cosmetic surgery," says Michael Boeckle of CosmeticVactions.com
"We have representatives in the UK, Ireland, Germany, France and a growing number of U.S. states, and our website http://www.CosmeticVacations.com is available in several language versions," adds Boeckle.
Boeckle, originally from Germany, is the CEO of Cosmetic Vacations. Based in Rio, CosmeticVacations connects people who need cosmetic, plastic and other surgery with skilled surgeons in Brazil. The firm has been featured on NBC's Today show and in other international media and is considered a leader in the field of cosmetic and medical tourism in Brazil.
The increased interest in cosmetic surgery in Brazil is fueled by the availability of some of the highest qualified surgeons who work at prices that are much lower than in the USA or Europe. "Patients repeatedly report healing faster, better and with less pain", says Dr. Christopher Johnsson, one of Ivo Pitanguy's trained surgeons, "because they are away from the stresses of home and can totally relax which is equally as important as the surgery itself for the healing process."
"In comparison with highly qualified surgeons from the USA and Europe, the expert plastic surgeons we work with provide their services and use only high quality private plastic surgery hospitals and yet with prices between 30-50% less," says Boeckle. He is also keen to emphasize that "surgery is a serious matter; it should not be a decision determined by who can do it the 'cheapest'. We work for the client and not the surgeons and our priority focus lays in quality and safety", says Boeckle.
CosmeticVacations' expanding local representation is important because "clients now have a local representative in their own time zone as well as the security of having a CosmeticVacations team to take care of them 24/7 as soon as they arrive in Brazil", explains the CEO.
The exotic locale of Rio is also part of the attraction of getting surgery done abroad.
It all starts by submitting the Pre-Consultation Form to receive an experts evaluation from one of the top plastic surgeons from Rio.
Combining surgery with a vacation that includes the opportunity to bask on beautiful beaches and visiting the famous sites of Rio makes for "an unforgettable get-away in a sublime setting," says Boeckle.
In addition to providing services for "medical tourists," CosmeticVacations also offers opportunities to tourism and medical professionals who wish to take part in this booming field.
"We are looking to partner up with customer service oriented people who are either from the travel or medical sector or both to represent us directly in different countries," says Boeckle.
###