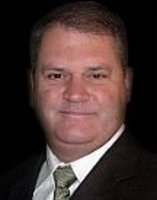 The healthcare industry is undergoing massive changes, many of them driven by advancements in technology
Scottsdale, AZ (PRWEB) October 15, 2009
MxSecure, Inc., the nation's leading provider of medical transcription services to solo practitioners, group practices, multi-specialty clinics and community health centers, announced today the addition of Mark McLaughlin to its management team, an industry authority on healthcare IT.
In his position of Chief Technology Officer, McLaughlin will oversee the enhancement of MxSecure's existing products, including the popular MxTranscribe EHR™, an internet-based medical transcription document and workflow management system. Mark will also spearhead the company's introduction of new products, including an innovative, high-quality speech recognition solution that gives physicians accurate, instant-turnaround of dictated medical notes. Plus, he'll lead the company's development of a comprehensive electronic health records system that promises to make medical practices more productive from day one. This EHR product, currently in early adopter tests with select MxSecure customers, will help physician practices, medical clinics and community health centers successfully transition to fully electronic health records and to participate in upcoming stimulus reimbursement from the federal government.
McLaughlin has extensive electronic healthcare experience, and has been active in key industry groups. He has received numerous awards from organizations like the Workgroup for Electronic Data Interchange (WEDI), where he also served on the board, and the Association for Electronic Health Care Transactions. (AFEHCT)
"The healthcare industry is undergoing massive changes, many of them driven by advancements in technology," says MxSecure President and CEO, Colin Christie. "Mark McLaughlin has been at the center of efforts to define and continually upgrade healthcare IT. He's going to be a great asset for us, ensuring we continue to create industry-leading solutions that help our clients deliver quality patient care in the most cost-effective and efficient way possible."
McLaughlin earned a Bachelor in Computer Science from Clark College, Dubuque, Iowa.
About MxSecure, Inc.
MxSecure, Inc. - the fastest growing provider of medical transcription services to medical practices as recognized by Inc. 5000 - serves thousands of health care providers in more than 600 medical facilities nationwide. MxSecure clients include physician and group practices, community health centers and multi-state, multi-specialty clinics. The company's digital medical transcription and electronic document management system - MxTranscribe EHR™ - includes Internet-based access to files 24/7; online review and editing; single and dual electronic signature; key word search capabilities; distribution options for routing to network printers, faxing and secure e-mail; and detailed management reporting tools. MxTranscribe EHR™ is available with integrated speech recognition technology and is fully scalable to multiple clinic locations with no capital outlay required. MxSecure also offers MxNotes™, a user-friendly, Internet-based transcription service designed exclusively for medical practices with fewer than three physicians. With MxNotes™ physicians can dictate, review and edit electronic transcriptions within 24 hours of signing up. For more information see MxSecure.com
###