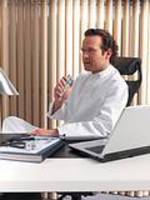 I am thrilled to be working with a strong, growth-oriented company such as ZyDoc
Hauppauge, New York (PRWEB) September 9, 2008
ZyDoc Medical Transcription announces that it will work with Alignment Acquisitions LLC to expand ZyDoc's U.S. market share through the acquisition of other medical transcription companies.
According to James Maisel, M.D., Chairman of ZyDoc, "We are looking to leverage our award-winning e-Transcription platform. Through acquisition, ZyDoc will be poised to offer its services to an expanded client base, and also provide ZyDoc's existing customers with an even higher level of service. Growth will allow us to streamline 24x7 STAT jobs and better utilize our U.S.-based ZyDoc Operations Center and continue to develop the outstanding TrackDoc transcription platform."
The acquisition strategy will target established U.S.-based transcription services with annual revenues above $200,000. Newly acquired companies will be run by the ZyDoc Operations Center and management team and retain many of the acquisition targets' existing employees.
"These roles will afford small mature transcription companies a successful exit strategy while allowing existing employees to continue to work, provide strategic advice, and share their invaluable experience in the field. ZyDoc will gain additional proven, reliable transcription employees and their clients who will benefit from our secure web-based e-Transcription solution featuring the award-winning TrackDoc platform featuring accuracy monitoring and continuous quality improvement," explains Maisel. "Combining the experience of ZyDoc's U.S.-based support staff with the proven track records of newly acquired companies will allow us to continue to meet any and all client expectations. As our industry responds to rapidly developing changes in EMR, documentation requirements, and a drive to efficient workflow, ZyDoc will continue to offer physicians solutions based on easily implemented, cutting-edge technology to address their operational challenges with no change in behavior."
"I am thrilled to be working with a strong, growth-oriented company such as ZyDoc," states Ashish Bhatt, founder of Alignment Acquisitions. "I believe business combinations that pair ZyDoc's robust infrastructure with the relationships and expertise of smaller firms will offer the best solution to the challenges that many medical transcription companies and their owners face.
About ZyDoc Medical Transcription
Founded in 1993, ZyDoc is a privately held, full service e-transcription company featuring HIPAA compliant web-based records, e-signature, faxing, and legacy integration solutions. Physicians, transcription companies, and hospitals use these services to produce, organize, and distribute multispecialty patient documentation. ZyDoc solves the PC literacy, data entry bottle neck, implementation, and cost issues that plague other clinical documentation EMR companies. The company uses award-winning technology, workflow enhancements, and the Internet with ASP applications. ZyDoc is a development partner with SUNY Computer Sciences at Stony Brook, an Olympus authorized distributor, and an IBM speech premiere business partner. In 2004, ZyDoc was ranked 3rd nationally in medical transcription by the Medical Records Institute and has also won awards from the medical informatics, speech recognition, and software industries. The technology platform is augmented by 24-hour U.S.-based support through the ZyDoc Operations Center featuring unsurpassed accuracy. Highly accurate documents are ensured by accuracy measurement and continuous quality improvement workflow, backed by a staff of U.S.-based level II and III transcription editors, proofreaders, and a quality assurance team.
About Alignment Acquisitions
Based in Port Jefferson Station, New York, Alignment Acquisitions LLC provides acquisition and integration advisory services for small to midsize businesses seeking to acquire firms within their industries. The company was founded by Ashish Bhatt, who prior to forming Alignment Acquisitions was with the Corporate Development Group at E*Trade Financial. At E*Trade, he was involved in corporate M&A activity within the financial services arena and the evaluation of new and existing strategic initiatives. Ashish holds a BA in economics and mathematics from Amherst College.
###