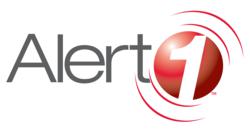 The best way to avoid fall-related injuries is to remove the hazards and obstacles that cause falls
Williamsport, PA (PRWEB) February 24, 2010
Alert1™, America's most trusted and affordable medical alert systems provider, today announced the new Fall Prevention Assessment Tool designed to help seniors and their loved ones avoid tragic effects caused by a fall-related injury. According to medical and safety experts, the majority of injuries and hospitalizations for people 65 years and older are the result of falls in and around the home. Studies also show that getting help quickly to a person injured in a fall is critically important to their survival and successful recovery.
"The best way to avoid fall-related injuries is to remove the hazards and obstacles that cause most falls," said Christine Roberts, Vice President of Marketing at Alert1, a company supplying medical alarm services. "We developed this tool to help people recognize where there could be fall hazards in their home and to give them tips on how to help make their living space more fall-free. Helping seniors live at home as long as they want is what Alert1 is all about – this tool is just one of many that we are putting into place to give seniors and their families information that will make staying at home safer and less worrisome for everyone."
You can find this medical alert systems tool at the Alert1 website's News & Resources section: http://www.alert1.com/Living-Well-Fall-Prevention-Safety-Checklist.aspx.
In addition to learning how to prevent a fall-related injury and having an effective medical alarm service in place, here are ten living-well tips for seniors and their loved ones that can help prevent potentially devastating falls.
1. Be Aware of Your Surroundings
Look before you leap! Always look where you are walking to be sure there's nothing you could trip on or over. Walk slowly: rushing puts you off balance. Use a cane or walker if it has been prescribed, and if you don't feel well, ask someone to help you.
2. Get Plenty of Rest, Proper Nutrition and Hydration
Fuel up first! Be sure to eat properly and drink plenty of water. Sleep – being tired makes you less aware and more likely to bump into objects. Follow the advice of your doctor and caregivers.
3. Clear Out the Clutter
Make your home safer. Get rid of anything that could cause you to trip and fall. This includes furniture or excess clutter. Arrange furniture so you have a clear pathway between rooms. Remove low coffee tables, magazine racks, footstools, and plants from pathways. Don't forget the added benefit – it will make your home easier to clean!
4. Avoid Trip-Ups
Keep it clear! Remove area rugs, cover extension cords and other things that lie on the floor or across walkways that can block your path and cause you to trip.
5. Clearance
Give yourself plenty of room. Make sure you have 36 to 42 inches of clearance in your walking path and avoid squeezing through narrow passageways.
6. Hold On
Get a grip! Hold on to sturdy furniture or handrails if you are unsteady on your feet.
7. Pay Attention
Pay close attention to fall trouble spots. Be aware that 45% of all household injuries take place in the bathroom and 20% take place in the kitchen. Install safety bars if you need them – or know where you have handholds in case you trip or fall. Wear safe footwear. Make sure that the soles of your shoes provide good traction; those comfortable old shoes may feel great on your feet, but they can be a hazard. If you wear slippers around the house, make sure they have rubber soles.
8. Exercise
Move it or lose it! Ask your primary care physician to prescribe an appropriate exercise plan for you to help improve balance, and muscle tone. Regular exercise improves all areas of your life so enjoy it.
9. Lights On for Safety
Keep your home well lit. A dark home is a dangerous home. Make sure that all of the areas you walk in are illuminated at all times of the day and, especially the evening. Pay extra attention to areas where you frequently walk, like pathways to and from the bathroom, bedroom, and kitchen. Keep a flashlight handy at all times in case of power failures.
10. Medication
Follow the directions! Take medications as directed, on time, and only the dosage prescribed. Do not skip medications. Report any side effects or negative reactions you experience to your primary care physician. Remember, failure to properly take medication is a major cause of falls and fall related injuries.
11. Make sure a reputable medical alarm system is in place.
By taking a few moments to follow some simple, common sense steps to improve the safety of your home, you can avoid potentially serious or even life-threatening injuries while maintaining your independent lifestyle.
Founded in 1988 and headquartered in Williamsport, Pennsylvania, Alert1 is committed to helping seniors continue to live safely and independently in their own homes by providing affordable and reliable medical alert systems. The Alert1 service provides emergency response to seniors at the push of a button--24 hours a day. Alert1 is a national provider of medical alarms and offers several different plans to best serve the needs of its customers. Alert1 has also been a trusted partner to healthcare professionals for more than 20 years and provides a dedicated support team for senior caregivers. More information on AlertOne Services LLC can be found at http://www.alert1.com or by calling 1-866-581-4540. Healthcare professionals can find special offers and resources at http://www.alert1partner.com.
###