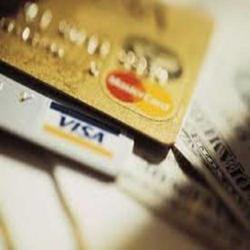 Easy Qualification Process For All Medical Business Cash Advance Needs
Nationwide (PRWEB) February 28, 2013
The alternative lender points out that by offering several medical business cash advance products; companies in the health care, preventative medicine and wellness industries will have more choices when they choose to expand, explore new opportunities or need financial assistance for various reasons. The key difference in this corporate-grade loan product is that it includes access to a bad credit business loan.
"Corporations undergo substantially more scrutiny than individuals when applying for a line of credit or when seeking a source of capital funding. They are typically required to open their books, make their personal credit files accessible, disclose all personal property, provide references and have collateral to boot. Even then, if they have satisfactorily complied, small business owners are asked to sign a personal guarantee. By the time it's all said and done, they have to sign away their life and pledge their business to some faceless entity," a company spokesperson said, commenting about traditional lender practices.
Cash Funds Fast states that it's line of medical business cash advance offerings are designed to put businesses in control of their loans, not the lender. To this end, the company allows corporate entities to get a fast business cash advance with no collateral and without a credit check. Their medical business cash advance products' are given out based on credit card receivables and future bank deposits.
What's more, the lender doesn't charge exorbitant rates for their debt instruments. In fact, as many borrowers have discovered, the rates are quite competitive. Another impressive aspect is the fact that business owners don't have to wait week's on end in limbo, to hear back about their approval. Cash Funds Fast generally approves an applicants loan within 24 hours and makes funds available within a week.
"We want to be a partner with our clients, not just a mindless machine. The truth is we're regularly told that big banks require more and more from applicants only to reject their application after weeks of waiting. By that time, borrowers are frustrated and lose all hope of ever getting the money they need," the spokesperson added.
About TieTechnology, LLC--Cash Funds Fast Division
Cashfundsfast.com is a division authorized by TieTechnology, LLC. TieTechnology, LLC. Specializes' in service based solutions for businesses. Services provided by TieTechnology are merchant credit card processing, business service telecommunications, business cash advances on credit card processing platforms and web based visibility marketing. The advantages of doing business with TieTechnology is their commitment to customer service excellence and their offering of one stop solutions to all business to business service product needs for the customers' convenience. To learn more about their wide assortment of business services, please visit:
http://www.tietechnology.com or http://www.cashfundsfast com
TieTechnology, LLC
4532 W. Kennedy Blvd, Suite 182
Tampa, FL 33609
1-888-809-9243