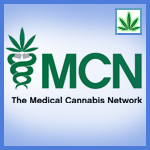 Miami, FL (Vocus/PRWEB) April 20, 2011
The Medical Cannabis Network (MCN) today announced its status as a wholly owned subsidiary of FICARR, Inc., a public company, making history in the medical marijuana industry with first-of-its-kind investment opportunities. This move also makes huge strides towards legitimizing the medical marijuana industry, which has too long functioned in a gray arena. MCN is a wholly owned subsidiary of FICARR, which is now traded publicly under FCAA.
By coming forward to the public market, MCN has established an undeniably legitimate source in the medical marijuana industry. This move ensures that the company will be in compliance with every possible regulatory measure and maintain the highest level of trustworthiness and transparency while providing the best services to this emerging marketplace. This move also creates legal avenues for investors and American citizens to get involved in the medical marijuana industry.
Under the umbrella of FCAA and the Medical Cannabis Network are brands that aim to provide patients, doctors and businesses alike with innovative products and accessible options to the utmost extent of the law, while revolutionizing the industry through transparency, technology and democracy. These brands include:

"We are thrilled to bring MCN to the public market. In doing so, we are signifying a change in the marijuana industry in the same way that marijuana represents policy change for today's generation," said Jason Draizin, Chairman and CEO of MCN and FICARR. "The younger generation of Americans are truly rallying around the passing of medical marijuana laws to the extent that the first major political policy they exercise their rights as citizens to change will be the overturning of the prohibition on pot. Our goal is to make sure that once this happens, MCN will already be well-positioned as the leader in this booming industry."
Detailed financial information about FICARR and MCN is available on PinkSheets.com.
###