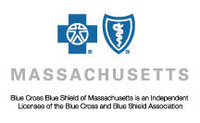 The AQC is a contract that rewards physicians for the quality rather than the quantity of care they provide. This is not your typical volume-based fee-for-service contract, nor is it a return to capitation models of the 1990s. The AQC brings an entirely new approach to how we pay for health care - an approach that we believe will make care safer and more affordable
Boston (Vocus) March 24, 2009
Blue Cross Blue Shield of Massachusetts, Inc. (BCBSMA) today announced it has signed Signature Healthcare Corporation to the new five-year Alternative Quality Contract (AQC). The AQC is designed to improve the quality of care our members receive and cut current annual medical cost trends in half. It is the fourth AQC announced this year, indicating fast-paced momentum for this innovative approach to paying for health care.
Signature Healthcare, which serves patients in 22 communities across southeastern Massachusetts, broadens significantly the geographic penetration for the AQC. Signature Healthcare is comprised of Brockton Hospital and its physician group, operating from 16 locations. The AQC was designed with such integrated delivery models in mind. By linking each patient through a shared electronic medical record, Signature Healthcare physicians have instant and reliable access to the full range of patient information during ambulatory visits, outpatient testing and inpatient stays.
"The AQC is a contract that rewards physicians for the quality rather than the quantity of care they provide. This is not your typical volume-based fee-for-service contract, nor is it a return to capitation models of the 1990s. The AQC brings an entirely new approach to how we pay for health care - an approach that we believe will make care safer and more affordable," said Cleve Killingsworth, BCBSMA's Chairman and Chief Executive Officer.
Norman B. Goodman, President and CEO of Signature Healthcare, also hailed the AQC and its value to the organization. "The Signature Healthcare system is well-positioned to implement the Alternative Quality Contract," Goodman noted. "The AQC recognizes our ability to provide high quality care at lower costs according to consistent standards of care across our physician and hospital network. Coordinating treatment in this fashion simplifies each patient's experience and will result in the best possible outcomes for our patients, our providers and our communities," he concluded.
Additional physician organizations participating in the AQC include: Mount Auburn Hospital and the affiliated Mount Auburn Cambridge Independent Practice Association (MACIPA), Hampden County Physician Associates, LLC (HCPA), Tufts Medical Center and the affiliated New England Quality Care Alliance (NEQCA).
About the Alternative Quality Contract
The AQC is a significant change from traditional fee-for-service contracts. It combines two forms of payment. The first is a monthly global, or fixed, payment per patient which increases annually in line with inflation and is adjusted annually to take into account changes in health status. The second payment includes substantial performance incentives tied to nationally accepted measures of quality, effectiveness, and patient experience with care. The initial global budget is based on the actual cost of care for the entity's patients and is not reduced at the beginning of the contract for anticipated savings, as traditionally occurs in other global models. The contract's global payment covers all services received by a patient including primary, specialty, and hospital care. So, when a doctor spends more time with a patient and helps the patient avoid an unnecessary hospitalization, the patient receives better care, the doctor and hospital have the potential to receive performance incentives, and the overall costs are less. Employers benefit as the new system moderates cost increases through better care. You can read more about the AQC by visiting http://www.bluecrossma.com/quality.
AQC Impact:
Signature Healthcare's AQC applies to BCBSMA's HMO Commercial products and impacts more than 12,600 Blue Cross Blue Shield of Massachusetts HMO members and more than 130 physicians.
To date, the Alternative Quality Contracts with all physician groups collectively impacts:

Approximately1300 physicians
Nearly 88,500 members
Signature Healthcare (http://www.signature-healthcare.org) is a new model of patient care delivery for Southeastern Massachusetts. The organization includes the award-winning Brockton Hospital, 550 physicians and other direct care providers and a total of 2,500 associates operating from locations in Abington, Bridgewater, Brockton, Randolph, Raynham, Stoughton and West Bridgewater. In 2008, Signature Healthcare Brockton Hospital received the Premier Award for Quality, ranking it in the top 1% of all acute care hospitals in the country. And for the second consecutive year, it was voted the #1 hospital in the region. Signature Healthcare is setting the pace for quality, patient-centered healthcare delivery, combining clinical expertise and state-of-the-art equipment and systems with the convenience of 16 community locations.
Blue Cross Blue Shield of Massachusetts (http://www.bluecrossma.com) was founded more than 70 years ago by a group of community-minded business leaders. Today, headquartered in Boston, BCBSMA provides coverage to more than 3 million members, 2.5 million in Massachusetts. BCBSMA believes in rewarding doctors and hospitals for delivering safe and effective care, and in empowering patients to take more responsibility, become educated health care consumers and become stronger partners with their doctors. Blue Cross Blue Shield of Massachusetts is an independent licensee of the Blue Cross Blue Shield Association.
###