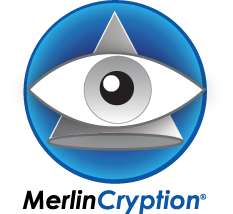 Once diagnostic information or other patient data is involved, everyone associated with the process must encrypt to avoid fines on a data breach.
Austin, TX (PRWEB) March 29, 2012
As Cybercrime escalates and regulations tighten on the secure M2M transmission of medical devices, MerlinCryption supports developers with a HIPAA, HITECH, and FDA compliant embedded encryption powerhouse.
Regulators require medical entities to protect the integrity, security, and privacy of data transmitted on devices. At the instance that diagnostic information or other patient data is collected, everyone associated with the process must encrypt to avoid fines on a data breach.
MerlinM2M encryption secures data-at-rest, data-in-motion, data-in-use, and data-in-change as it is created, viewed, edited, shared, stored and moved across communications channels and through clouds between machines.
"Developers want to innovate and focus on the medical device business, not the security business," says Paul "Prem" Sobel, Founding CTO at MerlinCryption LLC, "Our encryption platform simplifies the data security compliance requirement. Additionally, its multi-faceted authentication delivers the tools M2M providers need to detect when machines are cloned and counterfeited; to block malicious messages which attempt to alter machine behavior; and to track down lost or stolen machines."
MerlinM2M secures medical devices and end-to-end data transmission with scalable keys up to 2 GBs in length and passwords up to 64K bytes. The platform's intrinsic flexibility allows developers and M2M providers to continually change all key, password, and authentication parameters, as desired. This can be automated with the advanced scripting controller.
The encryption process triggers a specific component that dynamically alters all generated data, exponentially increasing security. MerlinM2M has the unique ability to produce a different encrypted transmission every time, even when the machine repeats the same data, key, and password input.
MerlinM2M helps medical device developers to design for regulation, covering critical requirements, accelerating time to market, and cutting costs with easy to port embedded encryption security.
OEMs further benefit from customization of each encryption engine, which is unique to their machine portfolio and not interoperable with any other custom or standard version. The ability to customize the platform for each client strengthens overall device IP and value.
About MerlinCryption LLC
The Smart-World's Smart-Encryption™ software company in Austin TX, MerlinCryption LLC develops security solutions that protect against cloning, software compromise, physical machine compromise, and man-in-the-middle attack with a powerful encryption solution platform, designed specifically for the embedded and M2M (machine-to-machine) market.
Unlike the existing encryption algorithms such as DES, SSL, and RSA, which have been broken, the encryption is not based on mathematical technique and is not subject to statistical analysis. The encryption is BIS/NSA approved for export and HIPAA, HITECH, and FDA compliant .
The unprecedented encryption platform secures file, email, instant messaging, password and broadcast data and delivers unequivocal cloud protection. The technology company offers full-scale encryption platforms for M2M, Enterprise, and Authentication, as well as eleven stand-alone software programs for Information Security professionals. MerlinCryption is changing the way the world protects data and secures connectivity.