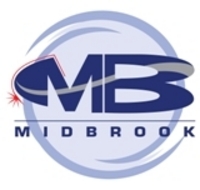 Jackson, MI (Vocus) March 31, 2010
Midbrook Inc., the Jackson, MI based manufacturer of medical decontamination systems, industrial parts washing systems, and water bottling systems has met the Novation Supplier Diversity Program requirements and is now listed as a Novation registered minority business.
The Novation Supplier Diversity Program is designed to support and encourage the development of minority, women, and veteran business enterprises. Through this program, nearly 25,000 Veterans Health Administration (VHA) and University HealthSystem Consortium (UHC) organizations are able to utilize these businesses as suppliers, encouraging the economic growth of these business enterprises and their communities.
This registration allows Midbrook to represent itself as a Novation registered MWVBE (Minority, Women, Veteran Business Enterprise), and also allows VHA and UHC members to obtain information about Midbrook through the Novation Supplier Diversity team.
Novation is the healthcare industries largest contracting services company, serving acute hospitals and systems, academic medical centers, ambulatory care, physician clinics, home health and long-term care facilities.
Midbrook is the minority owned, world leading provider of process specific, high volume aqueous part cleaning systems, custom medical fabrications and decontamination systems, sealed solvent cleaning systems, and water bottling equipment.
For more information about Midbrook and its status as a Novation registered minority business, visit http://www.midbrookmedical.com or call 1-517-787-3481.
Midbrook, Inc. has qualified as a minority, women, or veteran-owned business under guidelines established by Novation, the supply company of VHA and UHC. However, Midbrook, Inc. is not currently an awarded supply or distribution partner of Novation.
###